We hope your first week back has been a good one. We are negotiating today and have two more sessions planned in the upcoming weeks.Even as we negotiate, however, we are mindful that we have to put some major pressure on the district to move forward to get this matter settled. With that in mind, we will be holding a demonstration and a rally on Wednesday, 1/18, at school district headquarters at 26 Court St, at 5:00 PM. Our message:
Talk to Teachers
.

Moving Billboard Says: Talk to Teachers  
Our Message: Talk to Teachers

.
We have hired a moving billboard truck to travel throughout the city to being home our message that we want the district and city to
Talk to Teachers
so we can complete the negotiating process that will result in a contract that is good for students, affordable to the city, and fair to our members.
Tomorrow, 1/11, our moving billboard will be in Chas., EB, SB, and then at the BTU for our membership meeting. On 1/12--South End, Rox, HP, Rosl, Mattapan, Dudley, and Chinatown. On 1/13--Downtown, Brighton, Allston, WRox, JP, Copley. On 1/17, everywhere else. Finally, on 1/18--City Hall, State House, Court St., and so on, culminating in our rally at 5:00. The message will remain the same:
Talk to Teachers
so we can obtain a contract that is good for students, affordable to the city, and fair to our members.
SD Breaks Agreement on Conduct of Negotiations
Both Sides Had Agreed to 'Tone it Down'
On December 19 the BPS and BTU negotiators had a face-to-face meeting at which both sides agreed to 'tone it down' publicly as we continue along the negotiating process. We have kept our word.
On January 3 the Superintendent's
BPS This Week
referred to a Globe article that was based on a misleading report by the Boston Municipal Research Bureau (BMRB) that dealt with the contract's wage issue.  Both the BMRB report and the BPS introduction to the report were misleading. We considered responding publicly to both reports, but instead kept to our agreement to tone down the rhetoric. We did respond
privately
, however, to the BPS negotiating team that the
BPS This Week
article was a breach of our December 19 agreement.   (We also responded privately to the BMRB concerning the report's inaccuracies.)
The district's chief negotiator called the BTU on Friday, 1/6, and acknowledged the breach. The chief negotiator further promised us that a safeguard would be in place on the district's end so that BPS would keep inflammatory matters out of their in-house communications. That was fine with us, and we accepted their apology.
Department Continues to Stumble
Jump ahead to Monday, 1/9, and another edition of the superintendent's
BPS This Week
. Again, the district published an inflammatory editorial, this time from the Boston Herald. We informed the district privately that we did not appreciate this second breach of conduct. Now we are not interested in getting into a back and forth with the district on this topic, and we will leave it at that. But we do have to wonder how and why the district keeps stumbling and repeating the same mistakes. It seems as if their policy makers and spokespeople do not  have any contact with their negotiators. Frankly, it's something the district ought to be concerned about.
RALLY AT THE SCHOOL COMMITTEE MEETING
WEDNESDAY
JANUARY 18
5:00-6:30  
Dates, Deadlines
Medicare seminars on 1/12 and 1/24 at BTU, 1/10 & 1/26 at Florian Hall, and 1/19 in Plymouth. See here for more information. At the seminars representatives from Social Security and Medicare as well as BTU consultant John Brouder will be present.


Backlash Agst. NEA for Collaboration with TFA
Matt Damon Declines Award
From influential blogger Valerie Strauss
"There is a growing backlash against National Education Association President Dennis Van Roekel's recent collaborations with Teach for America leader Wendy Kopp on the issue of teacher preparation.
"Some NEA members have written on blogs that they are furious at Van Roekel, and early childhood expert Nancy Carlsson-Paige just declined an opportunity for her and her son, actor and activist Matt Damon, to be nominated for the Friend of Education Award from the NEA.
"Damon spoke last year at the Save Our Schools rally in Washington held to protest the Obama administration education policies; Carlsson-Paige is a professor of early childhood education at Lesley University in Boston. They agreed a few months ago to be nominated for the award from the NEA, the country's largest labor union and professional organization.
"But Carlsson-Paige just sent a letter to Van Roekel (see below for text) telling him that she and Damon would decline any nomination because she was "upset and confused" by his collaboration with Kopp..."
It's Scholarship Time Again for BTU Dependents and/or Those Related to RTC Members
BTU DEPENDENT SCHOLARSHIPS



    This year there will be 17 scholarships in the amount of $1,000 awarded to high school seniors who are dependents of BTU members.  To apply, please obtain an application from Jeanne Turner in the Union office or download the form from the BTU website and return with: a transcript of the dependent's last two years of academic work; 2) evidence of acceptance by an accredited college, junior college, vocational scho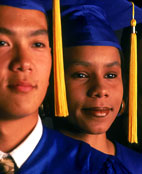 ol or equivalent institution; 3) member's notarized federal tax return for the year 2011; and 4) a one-page statement of the dependent's professional goals.  The application and the four supporting documents must be received in the Union office no later than Wednesday, April 11, 2012.  The recipients of the scholarships will be notified by May 18, 2012.




RETIRED TEACHERS CHAPTER SCHOLARSHIPS


    Each year the Retired Teachers Chapter of the Boston Teachers Union awards three scholarships to deserving high school seniors who are children, grandchildren, nieces, nephews, grandnieces, grandnephews of RTC members.  One of these scholarships is earmarked for a student who might choose to attend a vocational school or equivalent institution.
    Applications for these scholarships may be picked up at the RTC/BTU offices at 180 Mt. Vernon Street, Dorchester, MA 02125 or they can be downloaded from the BTU website. The deadline to apply is April 21, 2012.
BTU Faces in the News
Courtesy, Boston Globe.

We saw this in the Globe and thought we'd pass it along. In the holiday spirit,  Kindergarten teacher Sue Leary is pictured with 'Henry Ochoa, 9, a fourth-grade spelling bee ace at the Charles Sumner Elementary School in Roslindale.'
GLSEN Announces Annual Retreat
 
The retreat will run from January 27 to January 29, 2012 in Provincetown and the cost will be similar to last year.

Info: You might tell yourself that you can't possibly become a better teacher in three days. Sure, it seems like that kind of feat is long shot at first, but in reality, GLSEN's annual Educator Retreat will take you through informative and enjoyable workshops and presentations that you will take with you to improve your school. Skills and actions that you will improve upon and learn about include: strategies for building support networks, networking, and coming out. In addition, you will meet dozens of other educators who, just like you, are interested in bettering their school communities. Plus, when working with GLSEN, you know that you will always be receiving the highest quality of presenters and trainers. For those of you who have done the retreat before, you should undoubtedly attend this year, for there will be plenty of new workshops and presentations for you to participate in.

To register, please click here! Questions?
Building Capacity for Teacher Leadership
The Boston Teacher Leadership Resource Center-- a BPS-BPE-BTR partnership-- is offering low-cost, 3-credit courses for teacher leaders who hold instructional improvement roles in their schools: team leaders, LAT or AAF team members and facilitators, mentors, and others.  In these courses, which have been designed by and for BPS teacher leaders, you will join a professional community supporting one another to build stronger skills for leading data teams, establishing professional learning communities, and building unified teams.  Check out our
brochure
of courses.     For more information on the Boston Teacher Leadership Certificate program and registration information, please
visit
, or contact
Jill Harrison Berg
Fundraiser for Our Schools
The Curley School is Raising Funds
Curley School Music
and Sports Fundraiser
Jazz Dinner
In Honor of Dr. Martin Luther King
1/12, 6-9
catered by Merengue
Questions:
mmonteiroroby
The O'Bryant School is Raising Funds, Too
The TAG student club at the O'Bryant will be hosting a fundraiser on 2/10/12 at the Baseball Tavern from 7PM to 11PM.   All of the money raised will help pay for the students' trip to Jinotega, Nicaragua during their April Vacation and to help the construction of a community center that will provide after school and pre-school education and medical and dental care for the local population.
There will be additional raffle and silent auction prizes at the event including tickets to the Celtics and Bruins and gift certificates courtesy of Higs Tickets, Eastside Bar & Grille in Cambridge, Panera Bread, Jillians/Lucky Strike in Fenway and the Fireplace Restaurant in Brookline.  See here for more
information
.
Sincerely,
Richard Stutman

   President
   Boston Teachers Union
            rstutman@btu.org
            617-288-2000 
Boston Teachers Union

|

180 Mount Vernon Street

|

Boston

|

MA

|

02125