Good morning. 
We will meet today from 2-8 PM in negotiations, and we have a session beginning at 10 AM this Friday and continuing on an open-ended basis, as we strive to wrap up the Master Agreement by the close of the weekend. We will have met eight days this month as both sides have tried to address the urgency of meeting the reporting deadline for the TIF Grant.
I regret to say that the district has not taken their bargaining obligation as seriously as we would have liked. I am not optimistic today that we can overcome the district's intransigence even though we will continue to meet around the clock if necessary.
Superintendent a No-Show Throughout Negotiating Process
It would be helpful if the superintendent, who has been a complete no-show throughout this 22-month process, would take an interest in settling this contract. Outside of an unannounced, one hour pop-in visit with a guest--it was more like a meet-and-greet--the superintendent has avoided the entire negotiating process. Her absence and her team spokesperson's non-responsiveness have not been helpful and may lead to the district's forfeiture of the $9 million Teacher Improvement Fund (TIF) Grant that would have gone to Turnaround Schools. Regardless of the superintendent's apparent distaste for the negotiation process, she ought to be at the negotiating table. What else of greater importance could she be doing?
Yesterday, instead of working to resolve the issue, the superintendent sent out her 
BPS this Week
 with a reference to a 
Boston Phoenix article
 that showcased an obscene gesture by the former, presumed deceased union chief, Jimmy Hoffa. Ironic, isn't it, that the school system blocks 
YouTube
 but exhibits no such standard of behavior when the obscenity apparently runs in its favor? Ouch! We'll chalk this miscue up to the superintendent's continued inattentiveness. 
Here's an answer
 to the 
Phoenix
 article. The answer, sans obscenity, is scheduled to run this week in the 
Phoenix
.
Although we have reached agreements on many issues, including teacher staffing, increased tuition reimbursement and an extension of eligibility to 2nd and 3rd year provisionals, many key and significant issues remain.
School District Has Not Budged on Certain Key Issues for Last 9 Months
Regrettably, in the last nine months the district has not budged an inch on salary and length-of-workday issues. The district is still insisting that we work additional time without compensation and has not changed its salary offer at all. 
Their first offer offer to us has been their last offer.
 We intend through these negotiations to settle all matters in the best interest of the total membership in a way that is good for students, affordable to the city, and fair to our members.
Turnaround School Meeting on April 3
We are scheduling a meeting for all members who work in
Turnaround Schools for Tuesday, April 3
. At that meeting we will either lay out the details of the Turnaround Agreement as part of the Master Agreement or we will tell you why we were unable to reach an agreement on both. This meeting will be open primarily to all members who work in Turnaround Schools, though we will not turn away any BTU member as is our policy. The meeting will start at 5 PM. There will be light refreshments, and we hope we see you there.
Congratulations to the Edward Kennedy Horace Mann Basketball Team
We congratulate the boys' basketball team at the Edward Kennedy Horace Mann Charter for winning the first ever boys' Mass Charter Championship! Congratulations to the team, their coach, and the school. We are all proud of our city's sports teams! See here for a
report
 in the 
Globe
.
BTU T-Shirts: Pickup Information

The BTU has introduced a newly-designed T-shirt! We think you will love the new design. See the image at left for a preview (or clickhere for a larger PDF of the new shirt).

We have quickly sold close to 2,500 T-shirts and expect most to be delivered on Wednesday. As soon as we know exactly when they are available for pickup, we will let you know. Most likely we will have them packed and ready for pickup on Thursday morning. 

We would appreciate it if you could send someone over to the office on Thursday to pick up the shirts so that they can be worn on Friday. BTU Reps will be notified by a special E Bulletin or please feel free to call to see if/when the shirts are in

. Many schools brought in late orders and we have ordered an additional 800 shirts, though we don't know how quickly they will be delivered. In any event, please keep the orders coming in, and we will get you T's ASAP.

Again, we would appreciate it if you could wear these shirts this Friday to bring home the point that we want a contract that is good for students, affordable to the city, and fair to our members. We will be negotiating all weekend to obtain a contract. However, it takes both sides to negotiate, and so far we have received little cooperation from the district.
AFTMA to Hold Telephone Town Hall on STAND Petition
AFTMA's telephone town hall will be held tomorrow, March 28, at 7:15 PM. Members will receive a telephone call prior to 7:15 PM so that they can join the event. Please let your membership know. The subject is the initiative petition sponsored by Stand for Children.
Four Schools Take Field Trip to Carson Beach and Stop by BTU to Say Hello. Glad to Have You Visit!

A message to the BTU from students who visited this week:

We wanted to extend our thanks and appreciation for letting us use the
conference room space at the BTU as a homebase for our multi-school
field trip to Carson Beach last week. The students had an amazing time
as we embark on our science project to study the Boston Harbor
ecosystem. Thank you for the cookies and juice as well; they were a
huge hit!


Sincerely,

Erin Hashimoto-Martell (Nathan Hale Elementary), Haven Daniels (Perkins Elementary), Michael Clinchot (Edwards Middle School), Fiona Bennie (Horace Mann School for the Deaf)
New Mass TELL Survey is Out!

The Commonwealth, in collaboration with both state teacher unions, is embarking on a state survey for teachers to give feedback on teaching conditions at their school. The survey, "Teaching, Empowering, Leading and Learning (TELL)," is anonymous and follows another similar survey done a few years ago. Everything you need to know about the survey can be found 
here
. The survey conveys invaluable information that is used to "assess teaching conditions at the school, district and state level." We urge that all members participate. Please see the letter from DESE Commissioner Chester 
here
. 
School administrators have a list of codes for each faculty member. Our suggestion is to have a Building Rep ask for a master list, which will contain the codes that then can then be distributed to staff.
Know Your Benefits: A Seminar Series
Science Social

March Science Social: Attention BPS science teachers! Join us this Friday, March 30, for the March Science Social! Appetizers will be generously provided by the UMass Boston COSMIC (Center for Math and Science in Context) office.

Victoria's Diner at 1024 Massachusetts Avenue in Roxbury
617-442-5965
3-7 PM on Friday, March 30
Host schools: Timilty and John D. O'Bryant
For driving, public transit, and parking directions, please visit here.
BTU HWF Announces Softball League Registration
The Boston Teachers Union Health and Welfare runs a 
softball league
each year in the spring. Every school is allowed to enter a team; we try to accommodate each team based on its dismissal time and the location or part of the city where the school is located.

If your school does not have enough players that are interested in playing, you could try to join another school and have a combined team. If that does not work and you have several people that would like to play, contact Tom Boussy (617-786-0027 or 617-312-0270) and he will assign them to a team based on dismissal time and then on location. All teams must submit their application along with a fee of $50, which will be returned if you play all your games and do not forfeit any. The deadline for the applications to be submitted to the Health and Welfare department is the next BTU meeting on April 11.

Once again, there will be an early division (games starting around 3:00) and a late division (games starting around 4:30), with games being played weekdays after school during the weeks between the April vacation and early June. New teams and new players are welcome to this "recreational" league fostering friendly and enjoyable competition. Call the BTU Health and Welfare Fund Office at 617-288-0500 and leave your name and phone number if you are a player looking for a team or if your team is looking for players.

* The season will tentatively start the week of April 23.
Opportunities for Educators
The Boston Writing Project
 (BWP) at the University of Massachusetts at Boston announces its 32nd annual Invitational Summer Institute on teaching Writing.  This popular teachers-teaching-teachers institute runs on campus Monday through Thursday, 9:00 AM - 3:30 PM, July 9 through July 26.  Participating teachers receive a $200.00 stipend, free parking, and PDP's, and are eligible for six graduate credits at a substantial discount.  The BWP is seeking 15 K-12 teachers from all subject areas to participate. Anyone interested in an application and/or more information should check out the 
BWP website
 or contact
Peter Golden
School Fundraisers: Mary Lyon First Annual Golf Tourney & Boston Int'l Newcomer's Academy



Mary Lyon Golf Tournament

The Mary Lyon Pilot High School will be hosting their first annual golf
tournament. The event will be held on Saturday, May 19 at the George Wright Golf Course in Hyde Park. The golf tournament will begin at 1 PM, followed by a banquet dinner at 5 PM. The dinner will include a raffle and auction. The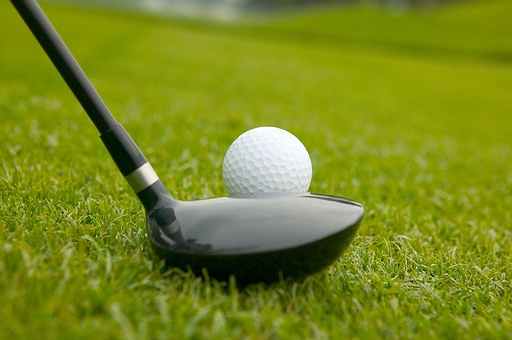 cost for golf and dinner is $125 per person or $400 per four-member team. If you are not interested in golf but would like to join the dinner festivities, the cost is $40 per person. All proceeds will benefit the school's end-of-year student activities. If you are interested in attending, please contact Matt Urban. If you have any questions please do not hesitate to call the Mary Lyon Pilot High School at 617-635-8351. More information is available on the event website. Here's more information on the Lyon golf tournament: see the


sponsorship form, announcement, and sponsorship opportunities.

 

Run for La Push! to Support Boston International's Newcomer Academy

Spring is in the air, so get outside and support a great cause! Saturday, April 7 is the Run for La Push 5k fun run and walk at Franklin Park in Jamaica Plain. All proceeds will support student travel costs for Boston Internationa
l Newcomer Academy's April 2012 service learning trip to the Quileute Nation in La Push, Washington. We'll have t-shirts for the first 100 pre-registrants, free snacks for racers, volunteers from Whole Foods and City Feed & Supply, coupons for local businesses like JP Licks and Marathon Sports, and small prizes for our top overall male and female finishers. Sign up today. The Fun Run and Walk costs $20/adult or $10/high school student. Entry fee includes race-day refreshments, a t-shirt for the first 100 pre-sign-ups, and a racer goody bag.
Want to know more about Team La Push? Visit our blog, find us on Facebook, or contact Joan DeFeis or Kevin McCaffrey.
OIIT Update
Annual Laptop Registration: 
On March 19, OIIT launched an updated registration application to all L4L laptops as part of the annual laptop registration process. All L4L users are required to update their laptop registration information by Wednesday, April 25. All users will need to register laptops while connected to the BPS Network. 
Registration takes approximately 5 minutes to complete and requires a reboot of the laptop. NOTE: Users who have recently changed their password in The Hub should use the new password.
Please note that after the April 25 deadline, OIIT will collect laptops that have not been registered to run routine maintenance and software updates. As part of this process, data will unfortunately be lost. OIIT will redistribute laptops to teachers as quickly as possible.
If you have any registration questions, please contact the OIIT Service Desk at 
617-635-9200
. See 
here
 for more information.
Obituary
The BTU is saddened to announce the passing of Mr. Paul Beichel, retired art teacher from English High School. The BTU sends its most sincere condolences to his family, friends, and colleagues. See 
here
 for Paul's obituary.