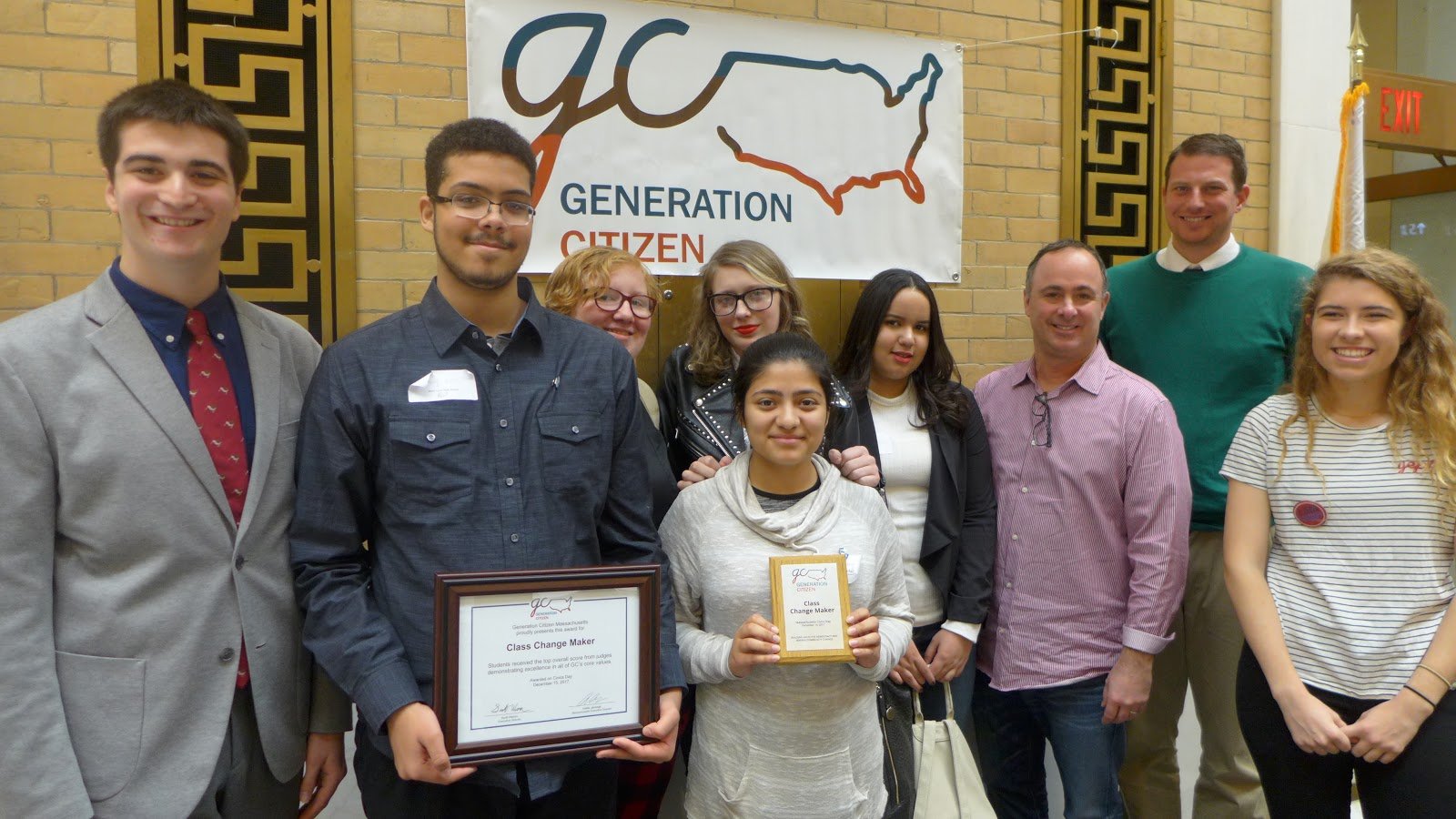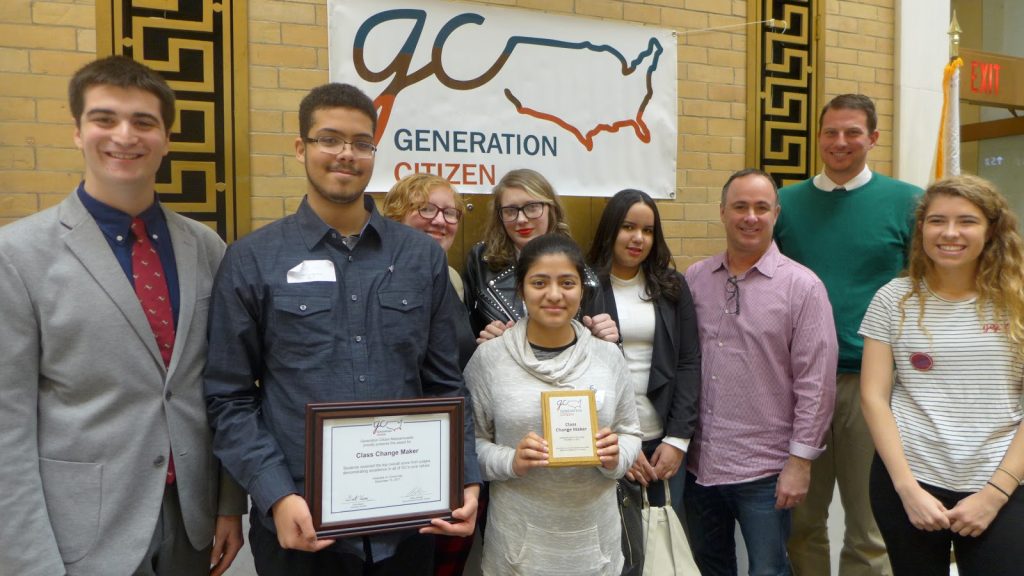 Boston Students Win Civics Day Awards
Congratulations to John Matthews' 12th-grade civics class from Brighton's Mary Lyon Pilot High School, who placed first overall and received the Class Change Maker award at Civics Day on December 15 at the State House through Generation Citizen! Read more about their project and all the inspiring winners — including many other Boston Public Schools students.
---
Boston Teacher Weighs in on PROSPER Act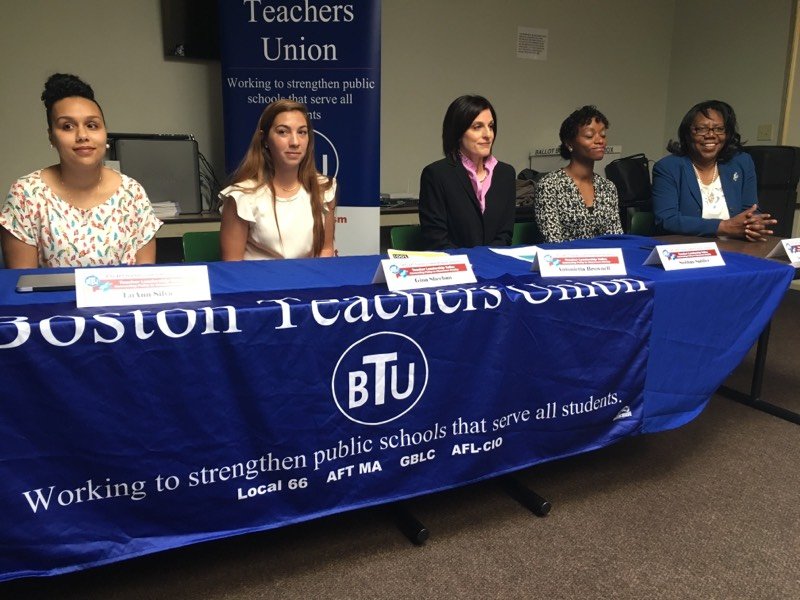 One of our AFT Teacher Leader alums, Gina Sheehan, penned a great op-ed last week in the Washington Post, "The teacher takes on much more than just teaching' — which is why the House overhaul of higher ed must be resisted."
Gina teaches at the Dearborn STEM and told BTU staff, "Thank you for getting me started in policy work!" Read an excerpt:
Think of a teacher who helped make you the person you are today. Everyone has at least one or two who spring to mind. One reason our teachers are so memorable is that growing up, we spend so much of our time in school, being taught by professionals dedicated to improving our lives and the lives of our friends.

Now, imagine a student who returns each night to a home where adults are absent, where food is not always available, and where her goals, talents and dreams may take a back seat to matters of daily survival. In this situation, the value and role of the teacher is dramatically increased. As the only reliable adult around, the teacher takes on much more than just teaching.

So when teachers are attacked — as they are with the Promoting Real Opportunity, Success, and Prosperity through Education Reform (PROSPER) Act, the House Republicans' plan to rewrite higher education policy and end Public Service Loan Forgiveness, a crucial program that lets teachers and other public workers stay in jobs they love instead of chasing high paychecks — students, and especially high-need students, pay the price.