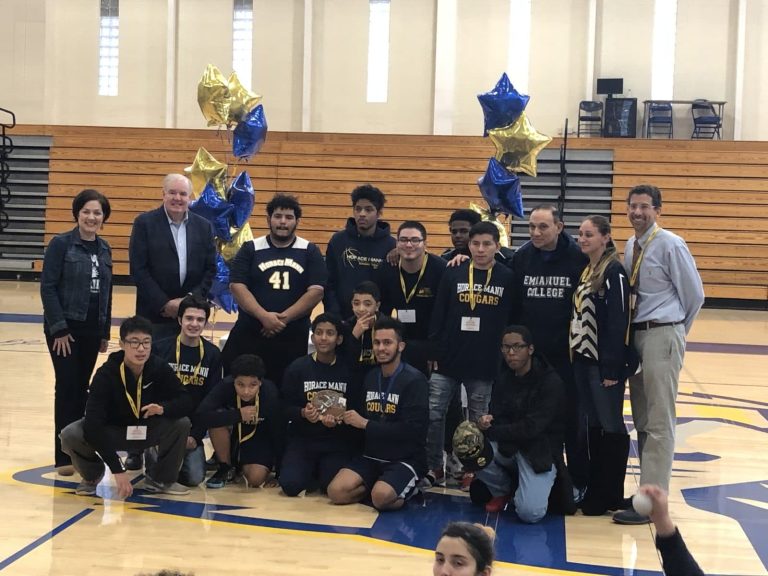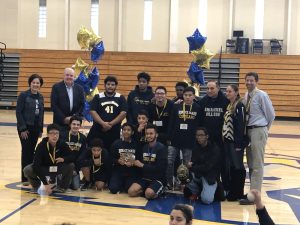 New England Schools for the Deaf Tip-Off Tournament: The 2018 tournament held last week was a true success! The Horace Mann School staff told us what an amazing feat it was to host an athletic tournament of such magnitude for the first time in their school's history, commencing the 150th year since its establishment in 1869. Hundreds of fans, including families, friends, students, alumni, HMS community, BPS community, university and business partners, and members of the Deaf Community gathered at Emmanuel College's Athletic Center to watch and participate in the tournament competed by American School for the Deaf (ASD), Rhode Island School for the Deaf (RISD), and Marie Philip School for the Deaf (MPS). For the third time in four years, the mighty Cougars took home the Sportsmanship award! Gaby Portillo and Mohamed Abanoor both won All-Star awards for our school! Congrats to all the winners, all participants, and all our amazing educators at Horace Mann who helped pull together this incredible day.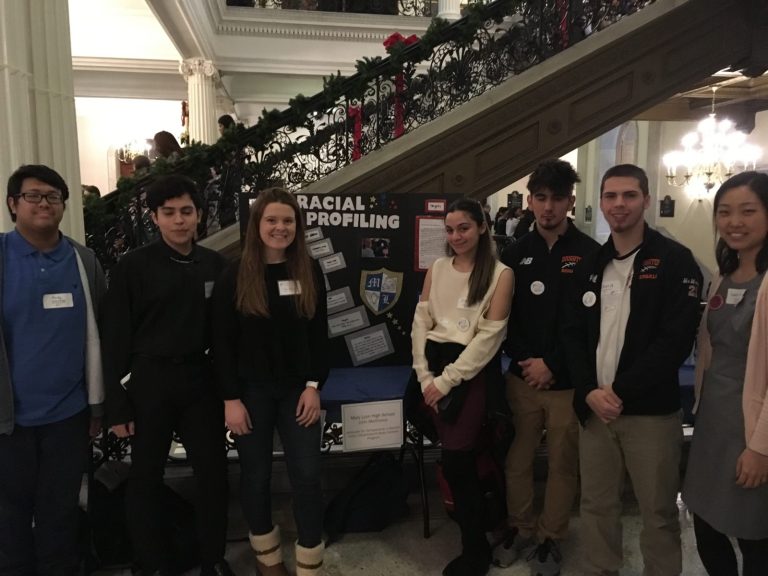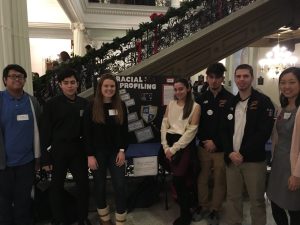 Mary Lyon Pilot High Students Win Civics Day Award: John Matthew's students at Mary Lyon won Generation Citizen's Civics Day for the second year in a row last week! With nearly 75 public schools participating, Mary Lyon came out on top and claimed the Class Change Maker award. The students focused on the issue of racial profiling with the goal of the Boston Police Department being more transparent about the use of body cameras. On behalf of the BTU, we send our huge congratulations to the students and to John!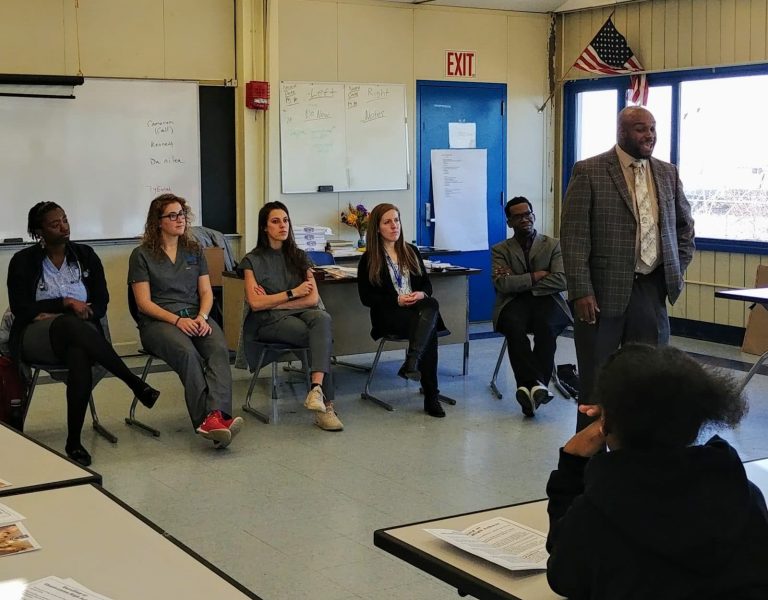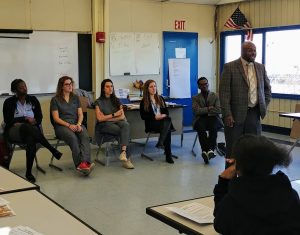 Jackson/Mann K-8 and Horace Mann School for the Deaf and Hard of Hearing Career Day:
The Jackson Mann K-8 and Horace Mann School for the Deaf and Hard of Hearing Career Day 2018 was a great success! This event, held last week, gave students the chance to make the connection between their gifts, talents, abilities, and interests, to the various occupations represented — including the BTU's Political Director Johnny McInnis! Pictured here left to right is Lube Margari (Tufts School of Medicine), Lauren Lubowitz (Tufts Dental School), Alexandra Penta (Tufts Dental School), Abigail M. Latulippe (Civil Engineer), and Christopher Robinson (American Sign Language Interpreter). Congratulations to all the staff and educators on a great day building on community partnerships and helping students develop dreams for their futures.