In the wake of the tragic school shooting in which 17 children were murdered in Parkland, Florida, President Trump suggested arming teachers as a way to stop future massacres. BTU President Jessica Tang weighed in: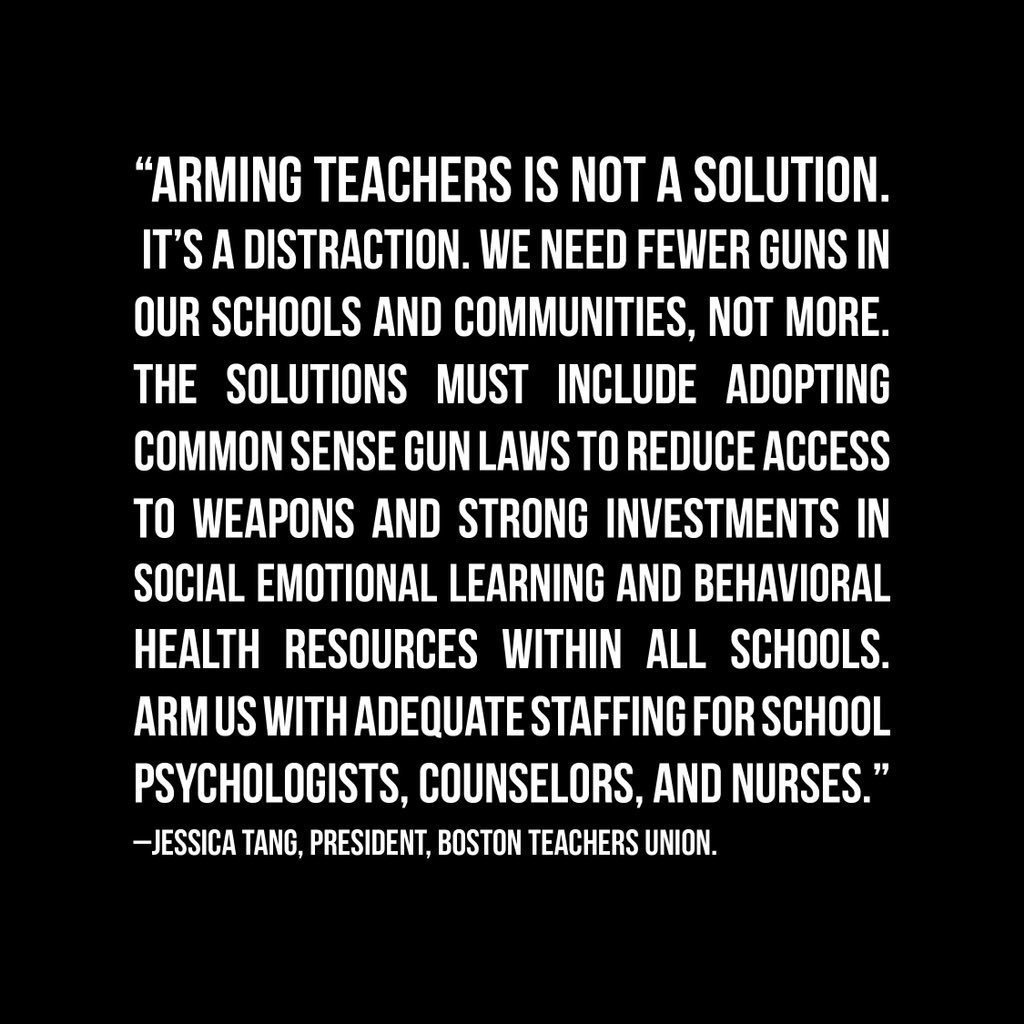 Educators around the country are speaking out on social media using the #ArmMeWith hashtag.
President Tang said she does not know a single teacher who wants to carry a gun in school. She told the Boston Globe:
"That is not what we do as educators," she said. "Our expertise, our job, our skill set is around teaching and instruction and supporting students and motivating them and inspiring them. It should not be part of our job description to learn how to shoot a gun. That's what you do in the military, and that's what you do as a police officer."
Read the full article on the Boston Globe website.
Speaking with the Boston Herald, President Tang said:
"Don't arm us with guns," said Jessica Tang, the president of the Boston Teachers Union. "That is not the solution. The solution is mental health providers and resources to create a welcoming school environment. That is the way to confront this."
Read the full article on the Boston Herald website.