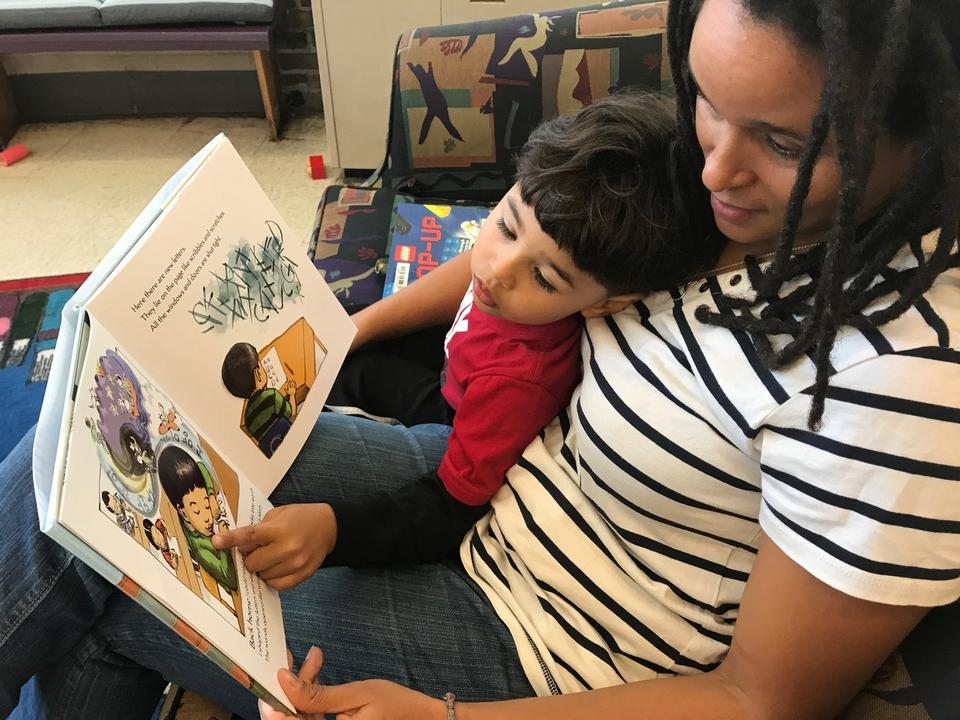 Wicked Local Roslindale covers an inspiring project coming from Rachel Lerner, a social worker at the Sumner:
Immigration is a fraught issue – especially for children. After Rachel Lerner, a clinical social worker at Roslindale's Sumner Elementary School, heard about students' fears and anxieties on the topic, she and other members of RISE (Roslindale is for Everyone) were inspired to find a way to help.

"Kids were reporting (to adults at school) being worried and confused and afraid" about what President Donald Trump's election means for them, said Lerner. "Kids are aware of what adults are worried about… they pick up on the general angst."

Even before Trump's repeal of DACA (Deferred Action for Childhood Arrivals) added to the anxiety, Lerner and fellow RISE members Larry Bayer, Jaime Pullen and more, decided to take action to both comfort kids while also inspiring compassion in others. Through the RISE Children's Immigration Story Project, the group has been donating a bundle of specially chosen children's books on the topic to several neighborhood locations.