Good day. Saturday's Globe ran a interesting piece about the secret money behind those supporting the November ballot measure to lift the charter school cap. The article, "Donors behind charter push keep to the shadows," is well worth a read. Here's an excerpt:
…But the procharter ad is so heavily subsidized by groups that do not have to disclose their donors that trying to trace the money is like opening a Russian nesting doll, said Maurice T. Cunningham, a political scientist at the University of Massachusetts Boston, who has done his own research into the organizations.

'You open one doll, and then you open the next one, and the next one, and we can't actually find out who's writing the check,' he said. 'I think it's very dangerous for democracy when you have that sort of thing going on. We may never really know who is paying for these sorts of things.'

State and federal records show many of the groups are led by, or have close ties to, investors in Boston and New York who have spent millions on lobbying and advertising to promote charter schools in other states…
While we fight this battle at the ballot box in November, the state is entertaining the expansion of more Commonwealth Charters in Boston that would open as soon as September 2017. Three of the proposed charters expansions would, if approved, expand by no less than 216 seats apiece. They are Boston Preparatory, Helen Davis, and Kipp.
Another four Commonwealth charters (Boston Collegiate Charter School, Bridge Boston Charter School, City on a Hill Charter Public School Dudley Square in Boston, and City on a Hill Charter Public School Circuit Street in Boston) want to expand by less than 100 seats apiece.
DESE is poised to allow as many as 225 additional Commonwealth charter seats, with final applications due November 1 and a final DESE vote to be taken on February 17.
How about checking out John Oliver's take on Charter Schools?
* * *
MTEL Preparation and Licensure Support courses are beginning. See below for the announcement and details.
Welcome Back Party at the BTU on September 9. See the flyer.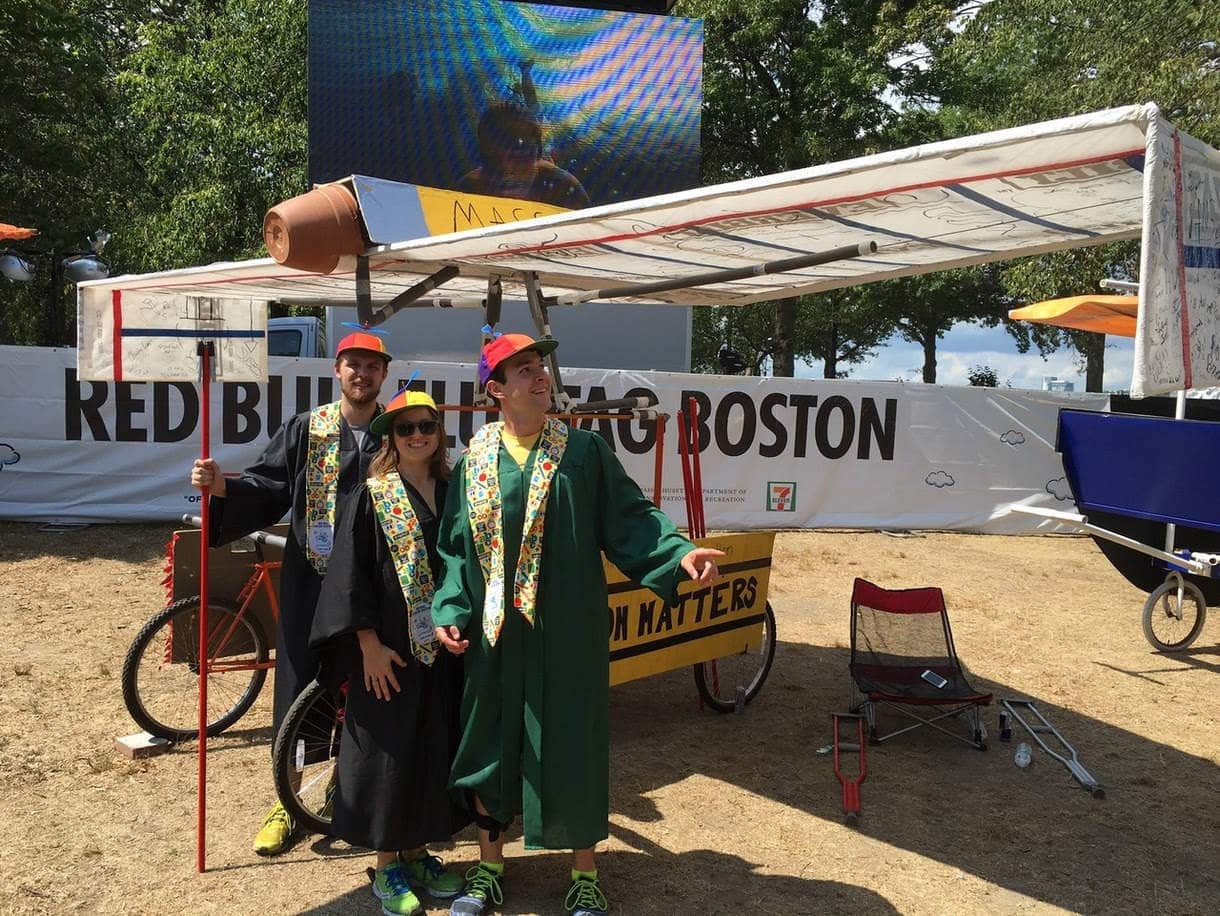 Flugtag team from the BPS. Jessie Lazcano from the Edison is the pilot. See the article in the Boston Herald. Photo by Erik Berg
---
Volunteers Still Needed to Save Our Public Schools! NoOn2! #KeepTheCap!
The ballot initiative this fall threatens to defund public education across the state, including in-district charter schools. This past school year, Boston Public Schools lost equivalent to more than half its share of state aid to 8,500 students, whereas BPS serves over 55,000 students. At stake is whether or not the current $135 million lost each year for Mass charters from the funding that the state sends to the BPS/city will increase drastically. This school year the city and its schools lost $135 million for Mass-sanctioned charters. Next year the projected loss for Boston is $158 million – all of this without the ballot question. The ballot question, if passed, could easily double that amount in a few short years.
The BTU is part of a statewide collation called Save Our Public Schools (see the website in Spanish) which has raised more than $12 million. Our television ads have begun. Watch our video ad.
We need your help to defeat the ballot initiative this fall!
Can you volunteer a few hours? Please contact Jessica at jtang@btu.org or Shanika at shoulder@btu.org to get involved in this important campaign.
Need to learn more about the ballot initiative and how it will impact our schools? We will also have a Drop-In Information Sessions to learn more about the ballot initiative:
Tomorrow, Wednesday, August 24, from 6-7:30 PM at the BTU
Stop by anytime! Please RSVP or contact Jonathan for questions about the Info Sessions: jrodrigues@btu.org. Download flyers today: Save Our Public Schools Info Sessions — English, Save Our Public Schools Info Sessions — Spanish
---
Coming Up: Recruiting a New Election Committee for the BTU Election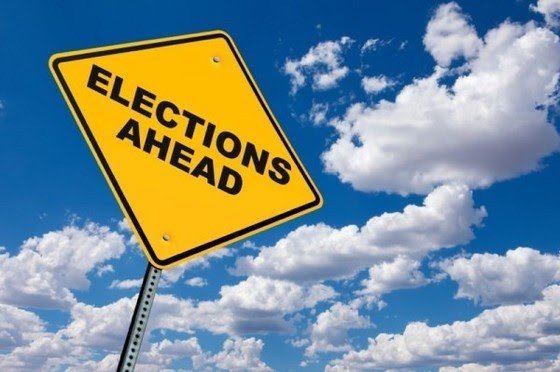 If you're interested in becoming a member of the election committee for the upcoming BTU election, please read on.
"An Election Committee consisting of fifteen (15) members in good standing of the BTU and/or the RTC shall be selected from among nominees who have submitted a written statement of interest to the President of the Union by the September 20th immediately preceding the preliminary and final elections. The President shall submit to the Executive Board the names of all such members in good standing who have submitted a timely statement of interest at the Executive Board's first meeting after September 20th…"
Interested in becoming a member of the election committee? Please email us a written statement of interest.
---
BTU Member News
Childcare Registration
This year we will be piloting a childcare program at our membership meetings in an attempt to make our meetings more accessible to our members. Prior registration is required. If you are interested in utilizing childcare while attending our meetings, please register on our website. Childcare for children potty trained through six years is provided by the licensed and insured Rockwood Early Education Academy and children 6-12 years old by a licensed BTU member.
Building Rep Conference: Save The Date!
Please save the date! This year's Building Rep Conference will be held on October 21-23 at the Dedham Hilton, 25 Allied Drive in Dedham. Join us as we learn together and activate our power as a union. We look forward to accommodating all Building Reps and other interested and approved members.
Building Rep Reminders: Please Report Election Results!
We are still missing some report forms for election results for 2016-2017 Building Reps. Please be sure to report all results.
Building Rep Toolkits
Look out for Toolkits, which will be mailed to all reps this month. If you need materials before then, please contact Shanika or Jessica. All materials will be available on the BTU website as well.
Save the Dates! New Building Rep and Prospective Building Rep Summer Info Sessions
Are you a new Building Rep? Are you interested in running for a Building Rep position or want to learn more about what Building Reps do? Please come to an information session workshop. In order to accommodate those who were not able to make it to the first two dates, we have added two more opportunities to attend a New Building Rep/Prospective Building Rep Info Session:
This Friday, August 26, 10-11 AM
Tuesday, August 30, 4:30-5:30 PM
Circle Support for SPCs
The BTU will be holding a Restorative Circle, facilitated by the Center for Restorative Justice. If you are an SPC and would like to participate in this opportunity for support, please sign up. We will follow up to find the best date and time.
Sign Up for Free Books!
Last year we gave away 40,000 books to BPS families and educators! This year we plan to do it again. To reach our goal, we need 500 new members to sign up for free to our partner First Books, a nonprofit that sends information on free and discounted books for teachers. Please sign up today and share!
Save the Date: Back to School Fair
The 3rd Annual Back to School Fair will be held on Saturday, September 24 from 2-5 PM. Stay tuned for more information and download a flyer.
---
Professional Learning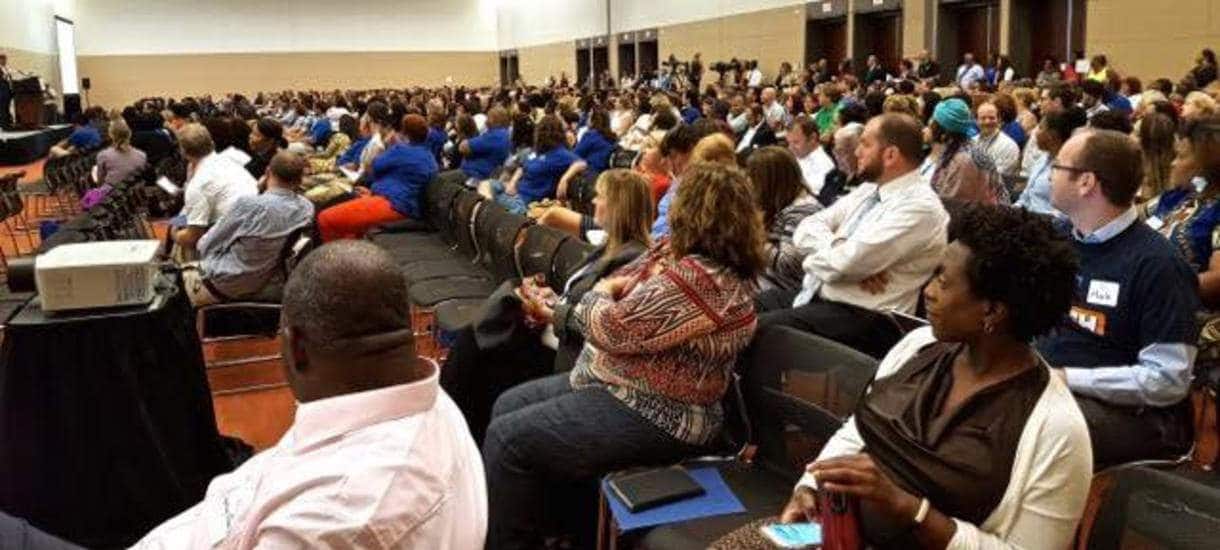 Nearly 300 teachers and hundreds more attended last week's New Teacher Institute at the Boston Convention Center. Photo by Amika Kemmler-Ernst
NEW: Fall 2016 BPS MTEL Prep Course Offerings
The BPS Office of Human Capital supports the professional growth of all BPS educators by providing MTEL preparation and licensure support at no cost. This year we offered four sessions: Summer 2016, Fall 2016, Winter 2017, and Spring 2017. We will continue to provide support in SY 16-17. We begin by offering Summer 2016 MTEL Prep sessions.
Fall 2016 MTEL Prep Course Schedule: Please register for our Fall sessions on My Learning Plan. If you are unable to access registration on MLP, please use this Alternative Registration Form.
Space is limited. Therefore, please check your availability and be intentional about your course sign-up. Courses will be subject to cancellation based on enrollment. If you have any questions, please contact Ceronne B. Daly, Director of Diversity Programs or Dr. Julie Panchamsingh-Barakat, our MTEL Prep and Support Coordinator at mtelprepsupport@bostonpublicschools.org. For licensure questions, please contact Dr. Nick Balasalle at nballasalle@bostonpublicschools.org. Check out this flyer for more information.
FT-BTU Teacher Leader Policy Fellowship: Stipend Opportunity
What is education policy and how does it work? How can I advocate for my students and my profession? How does policy affect me, my students, and my school? Learn about these and more in the AFT/BTU Teacher Leader Program!
Teacher Leader Fellows:
Engage with state and local education policy makers
Learn how to advocate for your students and your profession
Join a national network of teachers advocating for the policies we need
Conduct action research in their classrooms and schools to explore the real impact of education policy
Present their findings and policy recommendations to policymakers and colleague
Stipend: $1,500
This program meets on nine Saturdays across the school year. For more details and to apply: bit.ly/TLPApply. Contact Paul with questions or for more information.
---
Member Announcements: Childcare to be Provided at Membership Meetings
In an attempt to make our membership meetings more accessible for our members the BTU will be launching a childcare program starting in the fall of the 2016-2017 school year. We are looking for an educator to provide care to children from ages 6-12 for the duration of our membership meetings. The ideal candidate holds a current Elementary Ed license and is able to tend to a maximum of 10 children at a time. Additional Special Ed license preferred. Read more.
---
At Boston's Recovery High School, Summer School Isn't a Punishment — It's a Necessity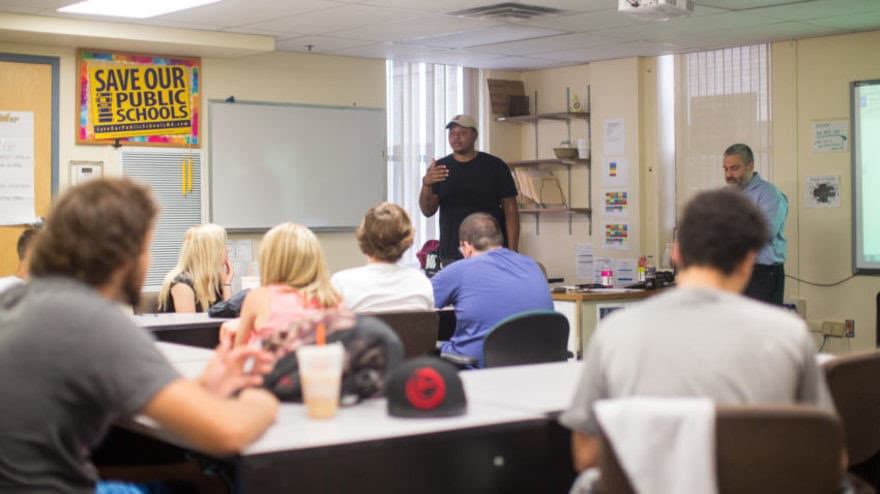 BPS's Recovery High School: Another great reason to Save Our Public Schools and Vote No On 2
Boston.com reports:
Zach has spent most of the summer sitting in front of a computer inside a brick building in downtown Boston, occasionally staring out the window. His friends at home were outside enjoying the warm weather, but Zach wasn't envious.

'Compared to last summer, man,' he said, pausing to put his hand on his head as he spoke on his last day of class. 'I'm in such a better place. Now I know what I have to be grateful for.'

Zach is a student at the city's Ostiguy High School, a drug recovery school where summer classes aren't a penalty — they're a necessity…
---
Saving for Retirement: Best Time to Start Saving Was Yesterday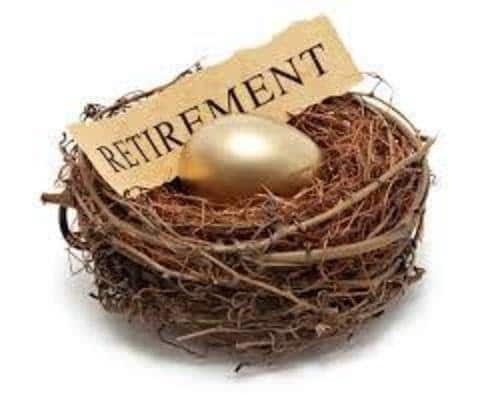 SMART Plan: Back to School Enrollment!
Have you saved enough for retirement? The SMART Plan offers tax advantaged savings to help you build a secure retirement. Our SMART Plan representative, Lisa Cardinal, will be holding a SMART Plan Enrollment meeting on W ednesday, September 21 at 5 PM at the BTU Hall. All who are not yet participating are encouraged to attend. Please RSVP to smart@empower-retirement.com .
If you are already participating in the SMART Plan and would like to schedule a meeting earlier that day (or possibly another day) to review your account, please email smart@empower-retirement.com. Meetings are by appointment only.
SMART PLAN: Good Option. Understand Differences with Other Plans
The BTU is not in the business of giving financial advice but we do want our members to know of the variety of, and the differences, between the various tax-sheltering plans offered through the city. There are some major differences between the MassSMART plan offered through the state/city and the individual 403b plans sold primarily by insurance salespeople. Financial salespeople are not allowed, under an agreement we have with the city, to walk into our schools and visit our classrooms or any other common areas in the building during school hours.
We reached an agreement on this issue a few years ago as our members generally found these salespeople to be disruptive influences who interfered with our teaching and learning. What's more, many people felt uncomfortable with salespeople wandering the halls acting as though they had special license from the district to sell their products. The BTU also took issue with some of the hard-selling tactic of a few companies in particular which offered food and prizes as an incentive to get members to purchase what often amounted to onerous long-term contracts.
Finally, no 403b company has any special license sell a product, nor does any company have any special approval from the city. Before signing on the dotted line, you are strongly advised to seek independent financial advice. Most — not all — 403b providers charge a yearly fee of 1.2% to 1.5% off the top on all of your assets (contributions and growth) should you invest with them. These yearly fees take a huge bite out of your savings and growth. Please email us with questions.
---
BTU Charity: Making Strides Against Breast Cancer Fundraiser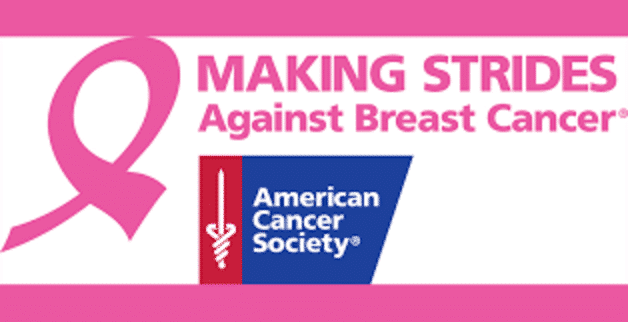 Interested in giving back? Interested in making a difference? Join BTU members as we gear up for the Making Strides Against Breast Cancer Walk on Sunday, October 2. We'll gather for an adult-only Welcome Back party on Friday, September 9, from 3-8 PM, at the BTU Hall. See the flyer for all details.
When you support me with a donation or join the BTU Walkers team, the American Cancer Society will be able to help more people in more communities touched by breast cancer by funding groundbreaking breast cancer research, providing free comprehensive information and support, and helping people take steps to reduce their breast cancer risk or find it early when it is most treatable.
Thank you so much for your support! Visit my PERSONAL page and visit our TEAM's page.
---
Retirement Party
Kristen Pinto's retirement party will be held on September 3 from 5-10 PM at Florian Hall. Payment is due as soon as possible. Tickets are $50. Please mail your payment to Patrick Pinto, 11325 Venice Boulevard, Los Angeles, CA 90066. Please call Patrick if you have any questions at 310-490-6071.
---
Obituary
The Boston Teachers Union regrets to inform that Mr. Ed Welch, retired BTU member and 20-year Secretary-Treasurer of the BTU has passed away. Mr. Welch also served the BTU as the secondary field representative and as its representative on the Boston Retirement Board and the city's Group Insurance division. Ed was a fixture in the BTU for decades and was beloved by all. His quick wit, humor, short answers, and ability to think quickly on his feet disarmed, engaged, and enlightened all. Private services have been held. Ed's obituary captures him precisely. We send our most sincere condolences to Ed's family. May he rest in peace.