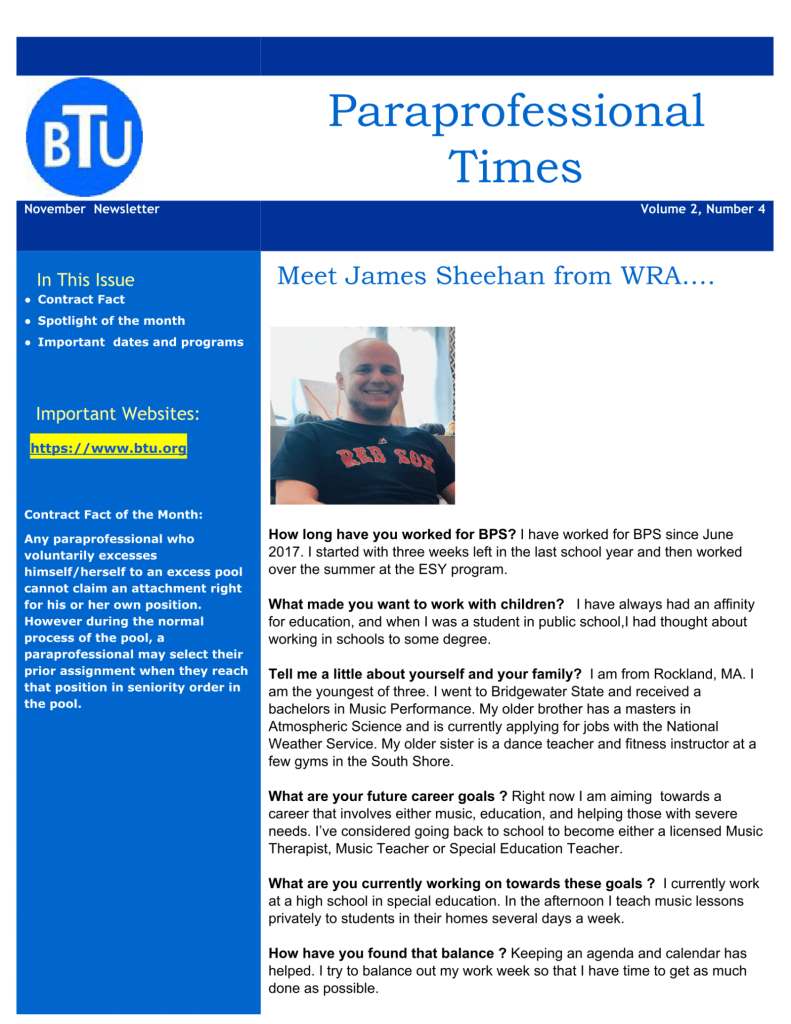 Paraprofessional Times Hot Off the Press!
Check out the newest edition of the Paraprofessional Times! This issue features James Sheehan from West Roxbury Academy, and it contains many important dates for Paraprofessionals. See all past issues.
JET Into Teaching
The Journey into Education and Teaching (JET) Program is now accepting Interest Forms for the 2019-2020 year. Please visit the JET website at jetintoteaching.org for more information. See the JET Info Sheet for more.
Two-Hour Computer Trainings at the Curley, the Condon, BCLA and the Taylor. See the flyer for more, and RSVP online (or just show up!).
Training on Students Impacted by Trauma on Thursday, January 17 from 3:30-6:30 PM and Thursday, February 14 from 3:30-6:30 PM. Sign up for this training on My Learning Plan.