BTU Events
NEW — City Hall Hearing on PILOT Program: Thursday, August 2
Please join us from 3-6 PM on the 5th floor of Boston City Hall for a PILOT (Payment In Lieu of Taxes) Hearing. The BTU has been a big part in researching and advocating for a review and revision of Boston's PILOT program which asks our universities and hospitals to contribute more to the city. We believe there are critical improvements to be made in collections and community benefits that would benefit our schools, housing, and healthcare. Please join the BTU and advocates from the PILOT Action Group coalition for a hearing on the status of the program! RSVP by emailing Jonathan at jrodrigues@btu.org.
Back to School Fair and First Book: Save the Date!
Sign up for First Book at firstbook.org/aft. Signing up is free and gives you access to free and discounted books as well as other classroom supplies and needs. Signing up new members also helps us to give away over 50,000 books at our annual Back to School Fair! Save the date and plan to join us on September 22! Please contact Brenda at bchaney@btu.org if you're interested in joining the planning committee for the fair.
International Travel Opportunities for BTU Retirees
We are excited to introduce new international travel opportunities for retirees! The Boston Retiree Travel Program has added another exciting adventure to retiree travel. Upcoming trips include India and Singapore. Read more.
---
Upcoming Community Events and Opportunities
NEW — Support the O'Bryant's SIM Club!
After awarding 11 scholarships in June, the BTU Unafraid Educators Scholarship is hoping to fund 11 more in August. The O'Bryant Student Immigrant Movement (SIM) Club has joined in the fundraising efforts. Please help them reach their $2,000 goal by making a tax-deductible donation and sharing this link with your networks.
NEW — Tomorrow, Support Public Defenders' Right to Unionize!
Show your solidarity with public defenders and other Committee for Public Counsel Services (CPCS) staff by joining them tomorrow, Thursday, July 26 at 1 PM at the State House. CPCS staff have been working for many years without a voice in their terms and conditions of employment. Although they receive most of the benefits provided other state employees (pensions and healthcare), they do not currently have the right to collectively bargain. Read more and stop by tomorrow!
NEW — The Examined Life: Greek Studies in the Schools
The Examined Life has opened their 2019 registration. Stipends are available for qualified educators. The Study Tour of Greece is scheduled for April 12-21, 2019 and includes many classical sites and a visit to the excavation of the Minoan settlement Akrotiri on the island of Santorini. You can find details on the Teach Greece website or by contacting Mary Kemper at mkemper119@aol.com.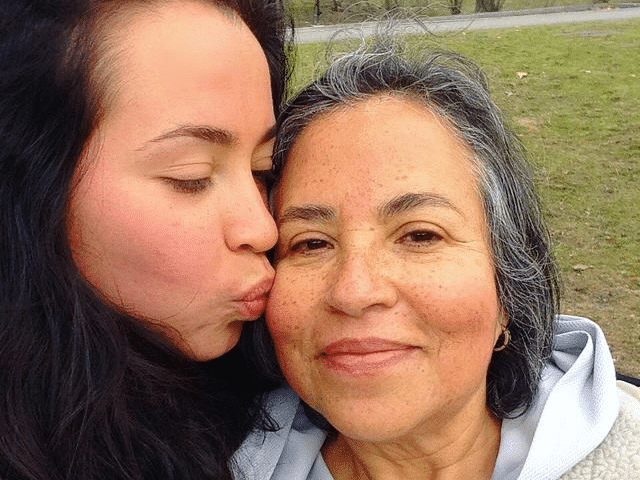 NEW — Support Former BPS Teacher Elena Rivas
Elena Rivas was a dynamic elementary teacher in BPS for nearly 30 years, most recently at the Russell in Dorchester. She retired due to a diagnosis of early onset Alzheimer's disease. She has lived with her sister in Mexico since 2015, where she requires 24-hour care. Her daughter, Carmen Zilles, has started a GoFundMe page in order to purchase a hospital bed, a wheelchair and to make some renovations to her home so that she is more comfortable and more physically secure. Please consider making a contribution.
NEW — Attention Retirees: Want to Proctor the NAEP Exam?
The National Assessment of Educational Progress (NAEP) is seeking motivated individuals to proctor in-school assessment sessions with 4th- and 8th-grade students. You must be available to work January 28-March 8, 2019. They offer paid training, paid time and mileage reimbursement for local driving, and weekly paychecks. This is a part-time, temporary position. For more information, visit workNAEP.com and provide your name and email. They will contact you with the link to an online application. For more information, please email NAEPRecruit@westat.com or call 1-888-237-8036.
NEW — New AFT Member Benefit: Claim by Friday!
AFT members are eligible for a free one-year subscription to Dinnertime. This offer expires this Friday, July 27! Dinnertime is a unique web-based meal-planning service that guides you to customized meal plans with nutritious entrees and side dishes based on your unique preferences — automatically using ingredients on sale at your local grocery store. The service also directs our members to the unionized grocery stores in their neighborhood. Watch a quick video to learn more. Visit the Dinnertime website and use referral code AFTFREE by this Friday to sign up for your free subscription.