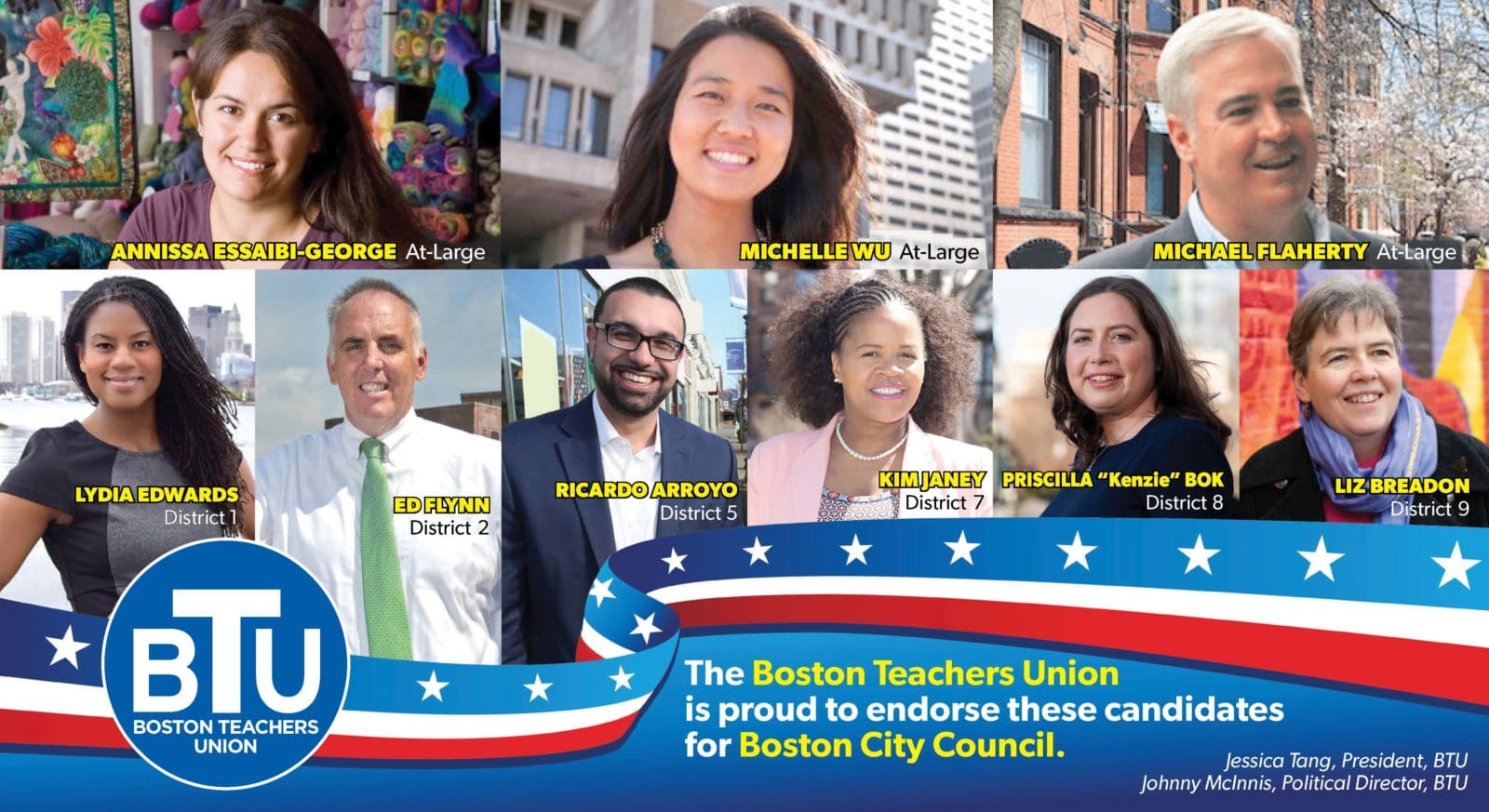 The Boston Teachers Union membership voted to endorse the following candidates for Boston City Council. Mark your calendar to vote on November 5!
District 1 – Lydia Edwards
District 2 – Ed Flynn
District 5  – Ricardo Arroyo
District 7 – Kim Janey
District 8 – Kenzie Bok
District 9 – Liz Breadon (BTU member)
At-Large
Annissa Essaibi-George (former BTU member)
Michelle Wu
Michael Flaherty
Please contact BTU Political Director Johnny McInnis at jmcinnis@btu.org if you are interested in supporting any of these campaigns.