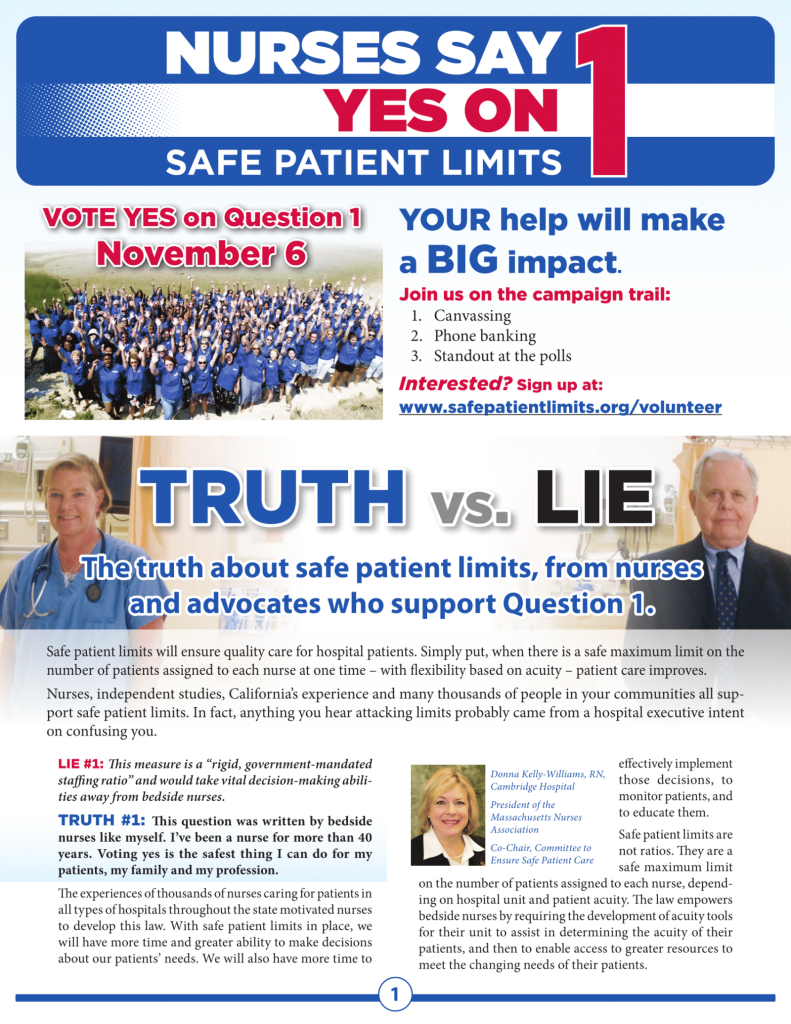 We're down to the wire, and we have some campaigns that definitely need our help. The BTU is supporting the People's Agenda, voting YES on 1, 2 and 3 for safe patient limits, getting money out of politics and protecting trans rights. Check out this Yes on 1 fact sheets, see upcoming opportunities below, and please see a list of all endorsed candidates.
TODAY UNTIL FRIDAY — Early Voting in Massachusetts
You can vote early at any early voting location in your community (no excuse needed!) until Friday. When early voting in person at an early voting location for your municipality, the election officials will check you in, similar to the process used on Election Day. After voting, you will enclose your ballot into an envelope to be counted on Election Day. Read more and find our your early voting location and time.
TODAY — Stand Out for Paul Feeney in Medfield
Join Paul Feenye's campaign for a visibility to support him ahead of his final debate at Medfield High School. See details and sign up.
THURSDAY — Nurses Say Yes on Question 1 Rally
Join nurses and supporters, including AFT President Randi Weingarten, at Faneuil Hall this Thursday beginning at 4 PM. The No On 1 campaign has been very effective at confusing people about this ballot measure. Please see this Fact Sheet for more information on Yes on 1.
THURSDAY — Pre-Debate Standout in Support of Jay Gonzalez for Governor
Please join us at 4pm at WCVB Studios at 5 TV Place in Needham.
FRIDAY — Get Out The Vote (GOTV) for Senator Paul Feeney
Join us all day and evening, Friday November 2 through Election Day at 30 Commercial Street (Rt 140) in Foxborough.
ONGOING — Senator Jason Lewis campaign
Sign up to volunteer with #TeamJason.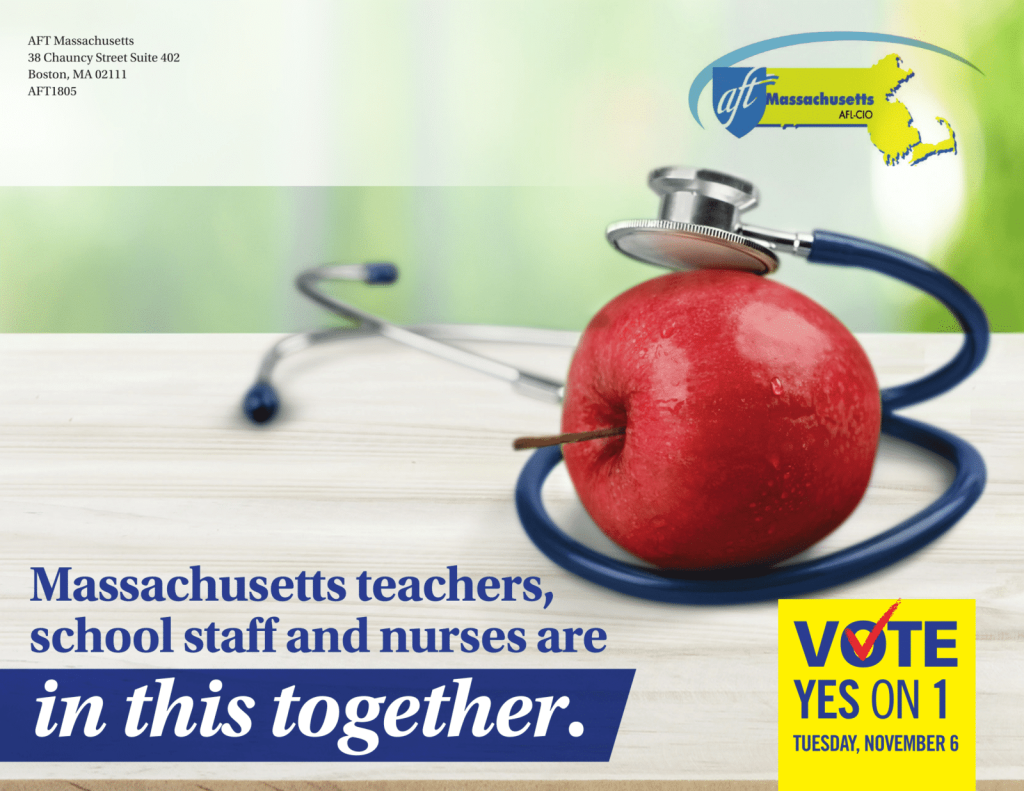 BALLOT MEASURES — This November, Mass voters will decide on three important ballot questions. The BTU is supporting all three measures: YES on 1 (Patient-to-Nurse Limits), YES on 2 (Limiting Election Spending) and YES on 3 (Transgender Anti-Discrimination). Read more. For ways to get involved, from helping with data entry to phonebanking and doorknocking and more, see: