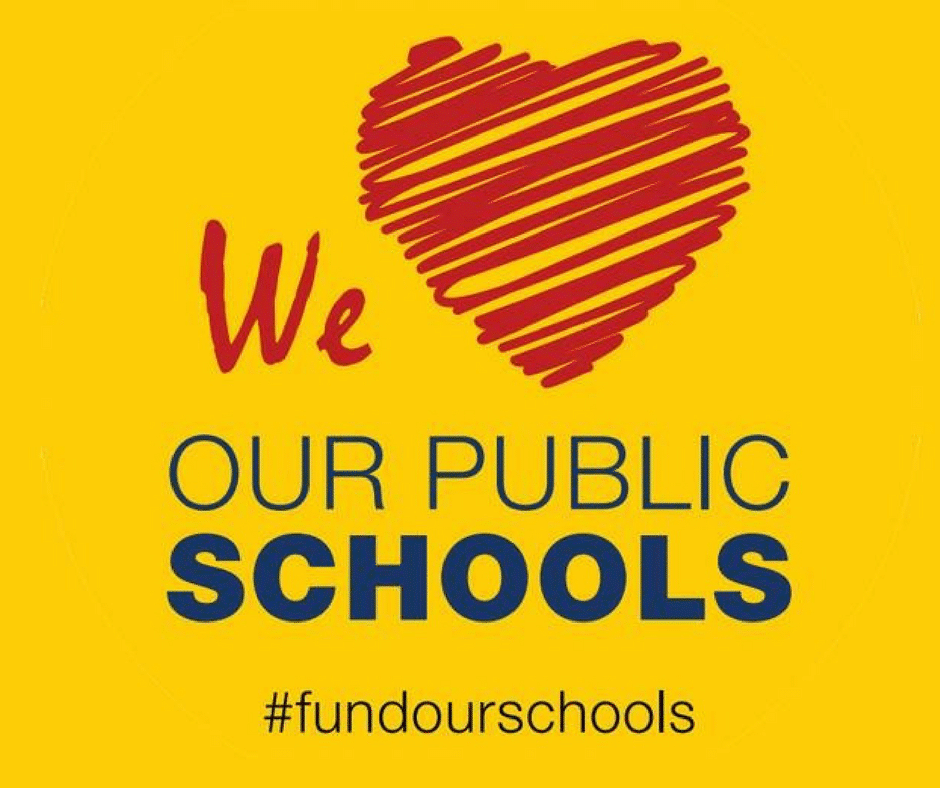 This week is an action-packed one for many of our members! Please see this week's highlights and important upcoming events:
Tonight, we deliver a few hundred "We Love Our Public School" valentines to the Boston School Committee at the budget hearing at East Boston High School, which begins at 6 PM. This is part of an ongoing MEJA #LoveOurSchools campaign to advocate for full funding of our schools.
While we are thrilled that SB 223, the bill to adopt the Massachusetts Foundation Budget Review Committee's recommendation, was reported out of committee, we know that SB 220 is critical for districts like Boston. Fully funding charter reimbursements, which have cost Boston close to $100 million over the last five years, is also critical.
Tomorrow, at our regular membership meeting, we will be presenting the new contract negotiating package: Creating the Schools Our Students Deserve. The new package was created with input from thousands of BTU educators and community members, analysis of data from our Collective Bargaining Committee, and fine-tuning from the BTU Negotiating Team. The membership meeting begins at 4:30 PM. Childcare is available, and there will also be a presentation about the new Health Portal for city employees and other important issues. We hope to see you there!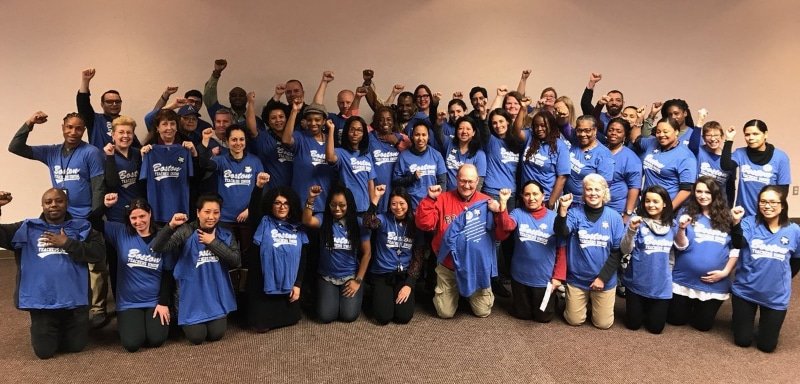 Don't forget to Wear Red for Public Ed on Wednesday, too! Please see the full meeting agenda. Remember to bring your membership card for quick entry, but we will have a help desk if you don't have your card.  Don't worry — we plan to run an efficient meeting so that everyone will still have time plenty of time for V-day or Ash Wednesday plans!
On February 26, the Supreme Court will be hearing the impending Janus vs. AFSCME court case. Janus is about undermining workers and our unions. We will be joining workers across the nation for a Working People's Day of Action to support public sector workers and our freedom to collectively advocate for fair working conditions. The action will take place on February 26 at noon at the Boston Fire House at 125 Purchase Street.
The AFT, our national affiliate, submitted an amicus brief. As we prepare for the decision, please check to make sure that you have signed the new BTU All-In Card on our member portal.
We hope everyone has a wonderful and well-deserved February break next week and Happy Lunar New Year to all who celebrate!