At the BTU we know that when teachers are empowered to lead and problem-solve together, our students and school communities benefit. Last week, Teacher Leadership Fund grantees convened to share their learning and innovative work to address classroom, school and district challenges. The fund is part of our newly-negotiated contract. See a list of all awarded proposals for this school year.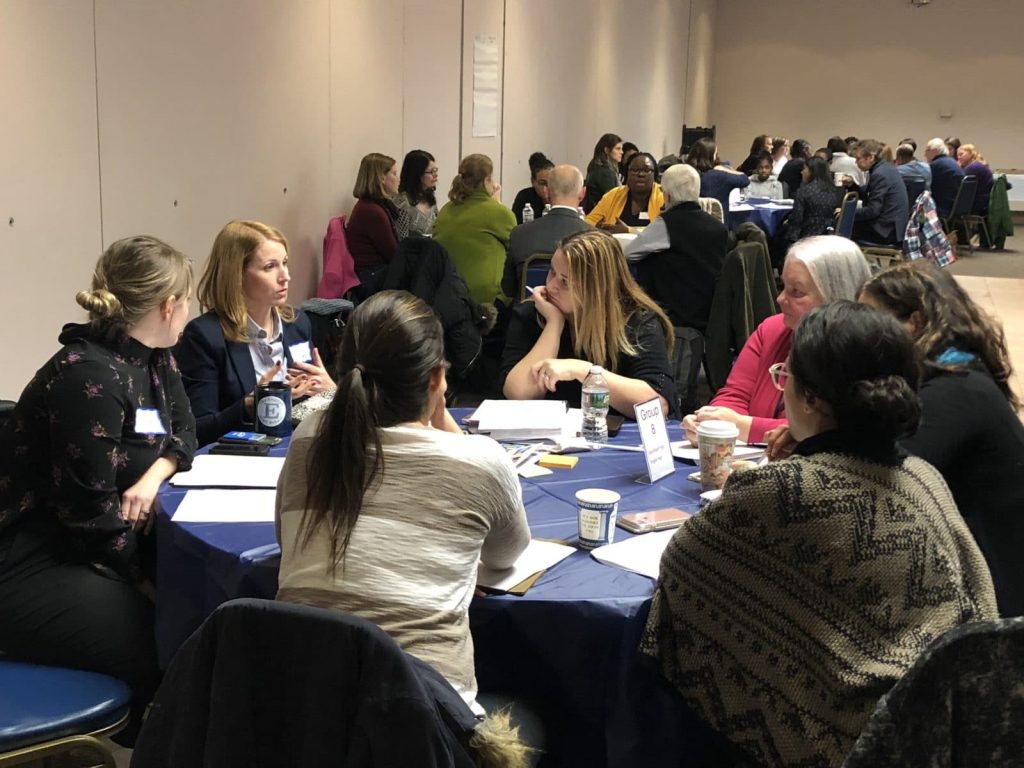 Then over the weekend, many of our members took part in and presented at the incredible Teacher-Powered Schools Conference. The national gathering took place in Boston this year, and participants visited several of our schools. You can find many great photos and recaps on their Twitter feed @TeacherPowered.
In addition to teacher leadership, another important priority for BTU members and our union as a whole continues to be inclusion. Check out this excellent op-ed, "Inadequate funding for inclusion programs hobbles achievement for all," written by BTU member and Henderson Inclusion School teacher Ross Kochman and published last week by theDorchester Reporter.
We also appreciated this great op-ed, "Why school counselors matter," published in theBoston Globe last week, which addresses another one of our contract priorities: social emotional wellness. Our negotiations continue on a weekly basis, and our team met again yesterday, clocking in now well over 100 hours in over 20 sessions since this spring.
We hope you all join us this Friday for the BTU Holiday Party! (This is the one for adults.) Find us at the BTU from 3-8 PM. See the flyer for more. The Children's Party will be on December 27. Tickets are free and are on a first come, first served basis. See more below.
Our Membership Meeting this month will be next Wednesday, December 12. Don't forget to request childcare if you need it. We continue to keep an eye on BuildBPS plans and the Superintendent Search. The School Committee is sharing updates to their proposal tomorrow, and they plan to vote on December 19. We think that all stakeholders will benefit from additional time to discuss the latest plan details with a very intentional focus on ensuring the needs of both current and future students are fulfilled under any final plan.
Have a great week!