NEW — Fund for Teachers: Design Your Own Transformative PD
The BTU is a proud local partner of Fund for Teachers. Applications are now open for this year's cycle. The Boston program is open to BPS teachers. Teachers may apply for grants of $5,000 (individuals) or $10,000 (teams) to design a professional learning experiences that inspire and sustain them as people and professionals. We will be hosting an info session on October 29 from 4:30-6 PM at the BTU. If you are unable to make this session, you can use the Application Learning Center or contact Paul for more information.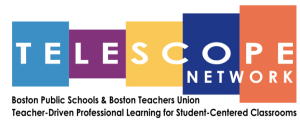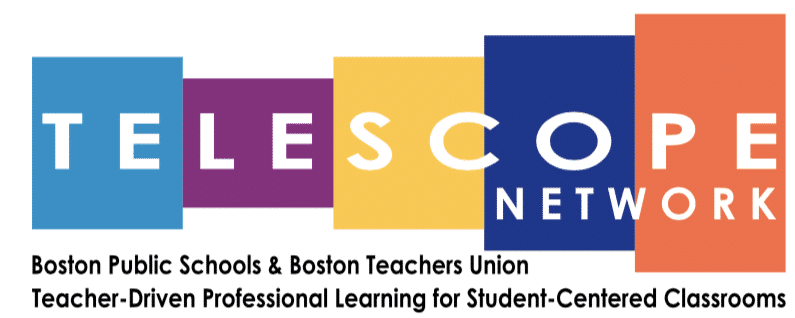 NEW — Learning Site @ EMK Academy
Join us on November 7 or November 14 for our first Learning Site session. Learning site will be hosted by Chris Madson, 12th grade ELA teacher at EMK Academy. The topic/question is: How do we implement aspects of project-based learning in a traditional classroom setting to increase student ownership? Register here. See the Telescope Network website to learn more and to see upcoming Learning Site topics, and take our short survey so we can create learning experiences that meet your needs.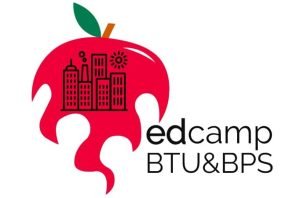 NEW — EdCamp BTU: November 17
Join us Saturday, November 17 from 8:30 AM to 12 PM for EdCamp BTU! EdCamps are a unique "unconference" form of professional development where those in attendance lead learning for one another according to their interests. Are you new a teacher looking to learn more about a specific topic? Are you a teacher who can share your expertise? Bring your ideas, your questions, your cool tools to share and your laptop. Register today and see our flyer to learn more!
NEW — New Teachers Thriving
It's a fact: Being a new educator is really hard. Learn concrete strategies to prevent the most common pitfalls of the new teacher experience. Course begins Thursday, November 8th and is FREE to BTU members in years 1-3. Educators receive 1 ALC upon completion. See the flyer for details, and register today!
TFT Facilitators: Tips for Getting Started
For those new to the TFT (Teacher Facilitated Time) Facilitator role in Schedule A schools, here is a 35-minute webinar which includes an overview of TFT and the facilitator role, ideas to structure your first few TFT sessions, protocol examples, bright spot case studies, and additional resources. TFT is also a great time to place your $200 per teacher supply order.
Drop-In Support Sessions: Lesson Planning and Artifacts
The BTU offers a monthly series of drop-in support sessions to provide teachers with individualized supports in commonly requested areas. Peer Assistants and PAR Consulting Teachers will be on hand to help you plan lessons and answer questions about any and all things instruction. See our flyer for the list of topics and dates. Register soon on My Learning Plan.
Build Your Own Learning Experience for PDPs & ALC
Teachers deserve choice as learners! BPS Innovation is collaborating with Boston VR, the MFA, General Assembly and others to offer local learning opportunities and events as an experience. Follow your curiosity and receive credit for showing how the experience transforms learning in your classroom. Learn more. For additional info contact Cam Scott at cscott2@bostonpublicschools.org.
Mentoring for Professional Licensure through BPSOM
Do you need the additional 50 hours of mentoring required for Professional Licensure? If so, sign up for BPS Online Mentoring (BPSOM) to fulfill the "50 Hour Requirement for Professional Licensure." Beyond your first year of induction support, the Massachusetts DESE requires that you receive an additional 50 hours of mentoring in your 2nd/3rd years of teaching to be eligible for your professional teaching license. BPSOM is now up on My Learning Plan. Register for one of the three posted sections. The first required BPSOM in-person session will be held on October 22 at the Bolling Building. Contact Ailis Kiernan at akiernan@bostonpublicschools.org for further assistance