Teacher Leadership Fund Fall Convening: November 29
The 25 teams awarded grants through last year's round of the Teacher Leadership Fund invite the BTU/BPS community into their learning at our fall convening on November 29 from 4-7 PM at the BTU. Teams will present their work in small group conversations and seek input and feedback from colleagues. The event is open to all members of grantee teams and all members of the community. RSVP using this form.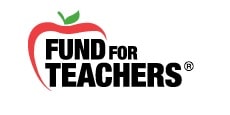 The Holidays are a Great Time to Start Your Fund for Teachers Application !
As you relax, reflect, and digest this holiday, take a minute to dream about your amazing summer fellowship with Fund for Teachers. Have you thought about applying, but aren't quite sure how to develop a proposal? Start with inspiration from last year's fellows. Looking for writing help?We can help you with 1:1 support or general information. Please email Paul for information on how to access these supports.The Boston program is open to BPS teachers who may apply for grants of $5,000 (individuals) or $10,000 (teams) to design a professional learning experiences that inspire and sustain them as people and professionals.
BPS Innovation Incubator Winter Cohorts: Apply by November 23
Applications for the BPS Innovation Incubator Winter Cohorts are open! Middle & high school teams interested in using Deeper Learning & Design Thinking as a lever for their school's improvement are invited to apply by November 23. The Incubator is facilitated by School Retool, out of Stanford d.school & IDEO.