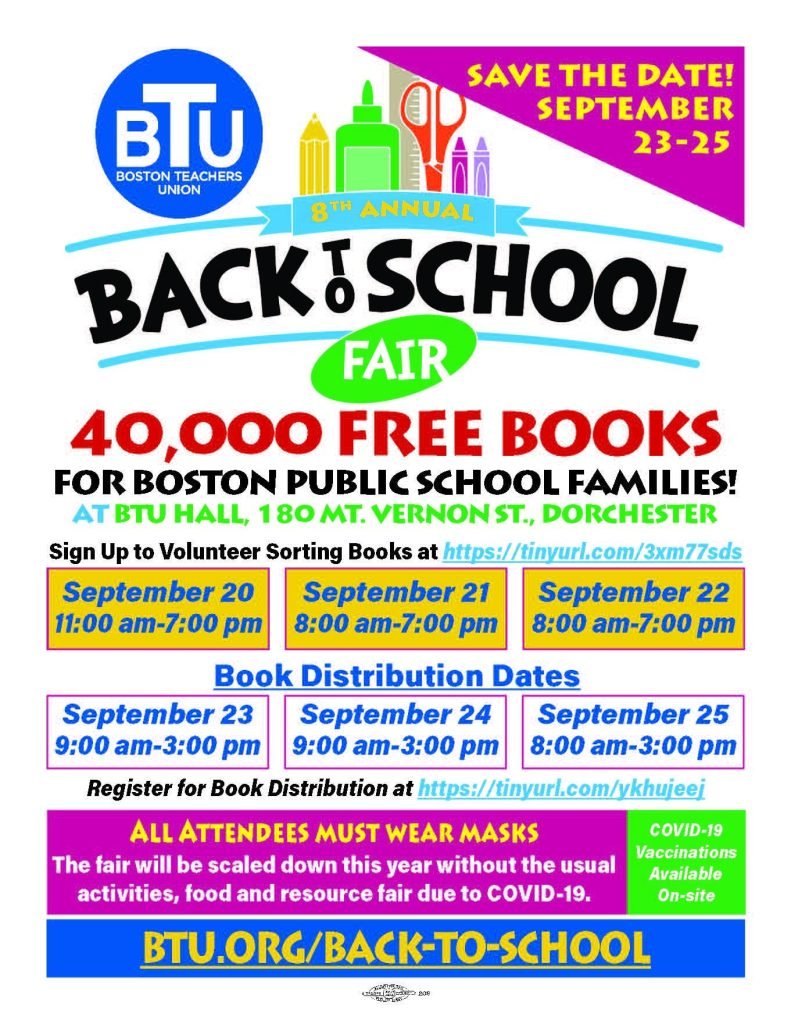 Click to see our flyer in multiple languages!
Our Eighth Annual BTU Back to School Fair for BPS families will take place on Sept. 23 through 25 at the Boston Teachers Union, 180 Mount Vernon Street, Dorchester! Make sure to pre-register in advance for a time slot to come by.
Educators, please sign up for First Book for free and reduced price books. It also helps us keep this event and partnership growing in coming years! Visit firstbook.org/aft to sign up.
We need your help to make this event a success!
Please sign up to help sort and organize books! You can sign up here.
Please note that all attendees must wear masks and gloves. Extra will be provided if you need them. The fair will be scaled down this year without the usual activities, food and resource fair due to COVID-19.