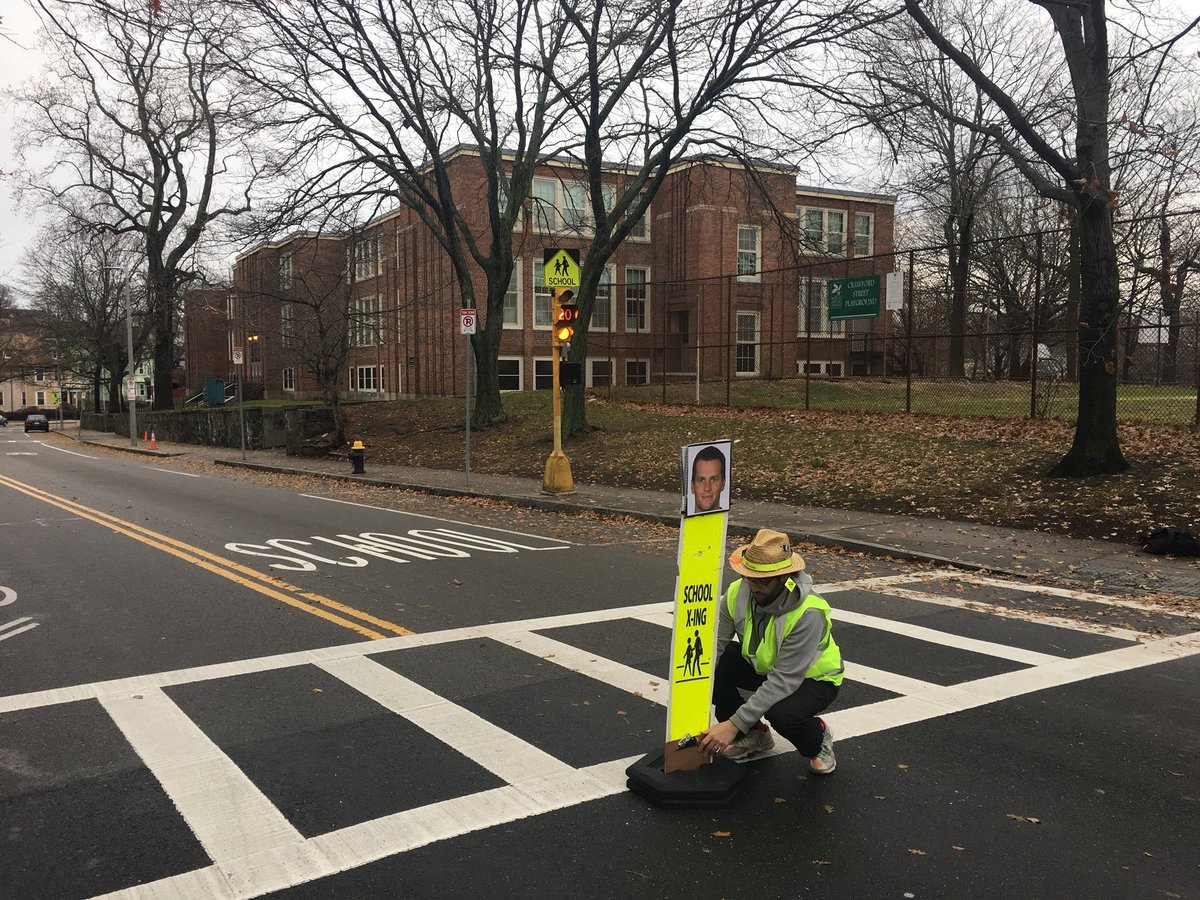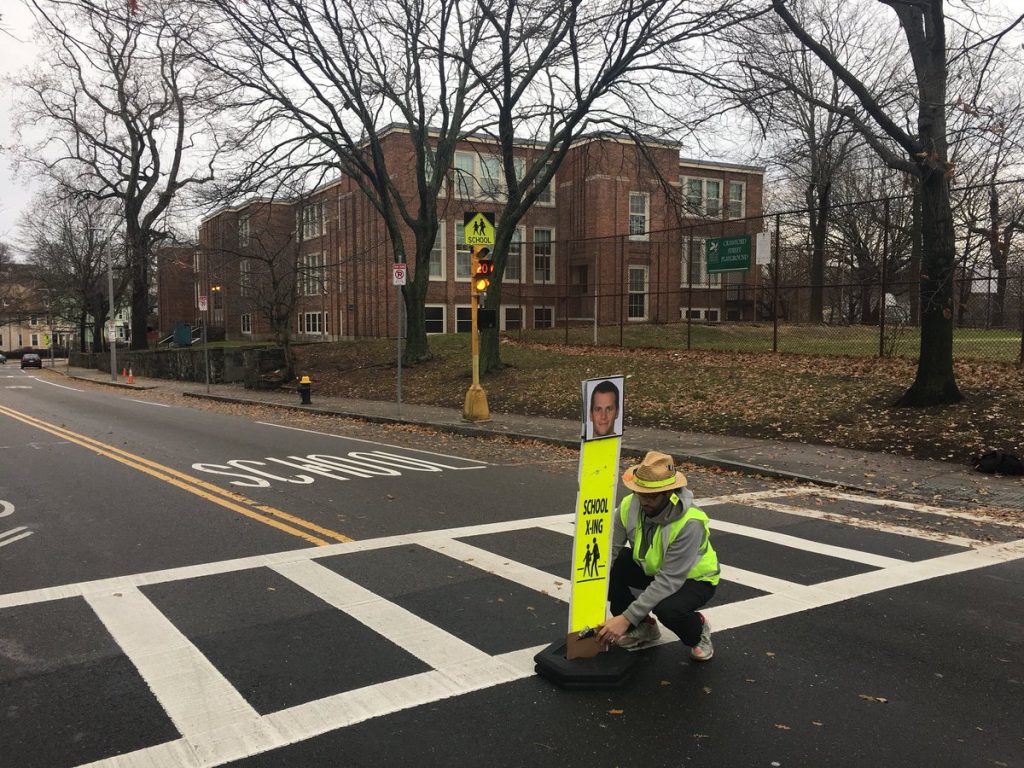 Creative Action by Ellis Teacher to Keep Walking Kids Safe
The Boston Globe reports how Ellis physical education teacher Sam Balto used cutouts of Tom Brady to encourage drivers to slow down outside the school on Walnut Avenue in Roxbury. "Did it work? Yes, absolutely," [Sam] said. "Also we need a smile, everybody needs to put a smile on their face." Read more on Twitter: @CoachBalto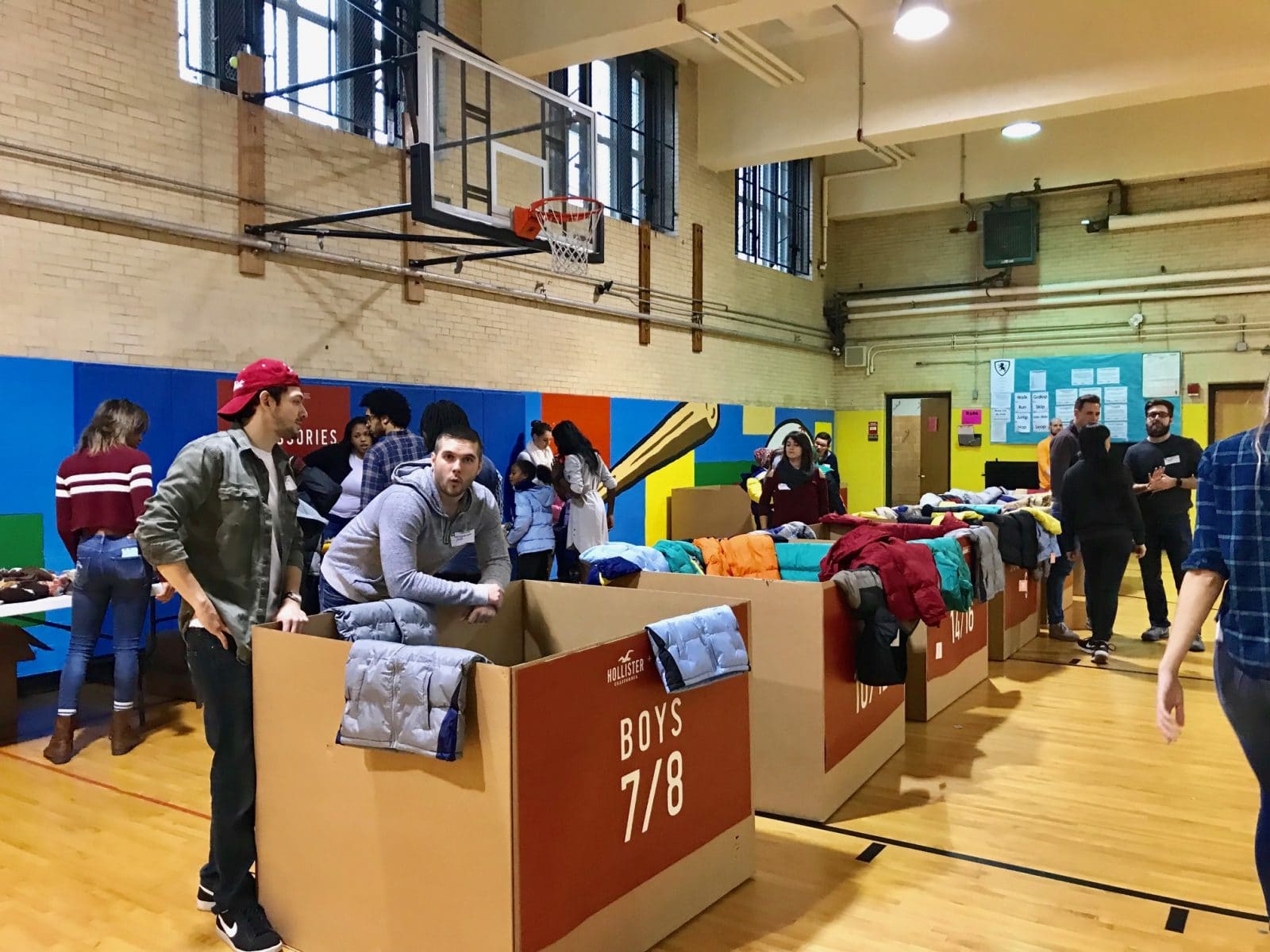 New Coats for Every Student at the King
Staff at the King K-8 in Dorchester shared the great news with us that, working with Operation Warm, the school was able to provide every single student at the school with a new coat from Hollister! Stop & Shop provided snacks for the event, and every student was able to choose a hand-knitted hat. See more on the school's Facebook page.