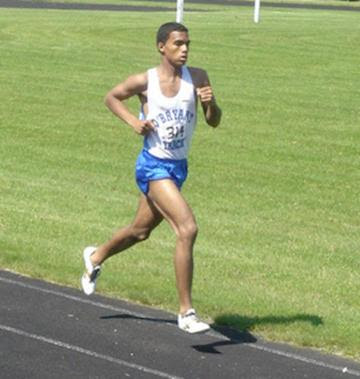 Sanca while at O'Bryant. Photo by Jose Ortega, OB Coach.
BPS graduate Ruben Sanca, 28, finished 24th in the Boston Marathon last week. From Boston.com:
"…Sanca was born in Cape Verde, but his family moved to Dorchester in 1999. Now 28, Sanca attended Boston public schools. He loved soccer and caught the attention of Jose Ortega, one of the track coaches at the John D. O'Bryant School of Mathematics & Science in Roxbury, during his freshman year…"
Team SEF
 (
Super Enhanced Field-of-View
) with BTU member/ History/Tech Teacher 
Nikolas Gonzales
 took 1st Place at the Boston "NASA/International Space Apps Challenge" 
hack-a-thon
 this weekend, the largest hack-a-thon in the world. His team of engineers, programmers, and undergrad/grad students from Boston and Japan will reach the NASA global selection phase this week. Wish Nick and his team good luck!