There are outrages and there are outrages. What has happened in Atlanta with the jailing of educators for racketeering, is, well, beyond outrage. Racism is alive and well.
Ten educators received criminal sentences; two accepted plea arrangements, and eight are going to jail, some for one or two years, some for seven.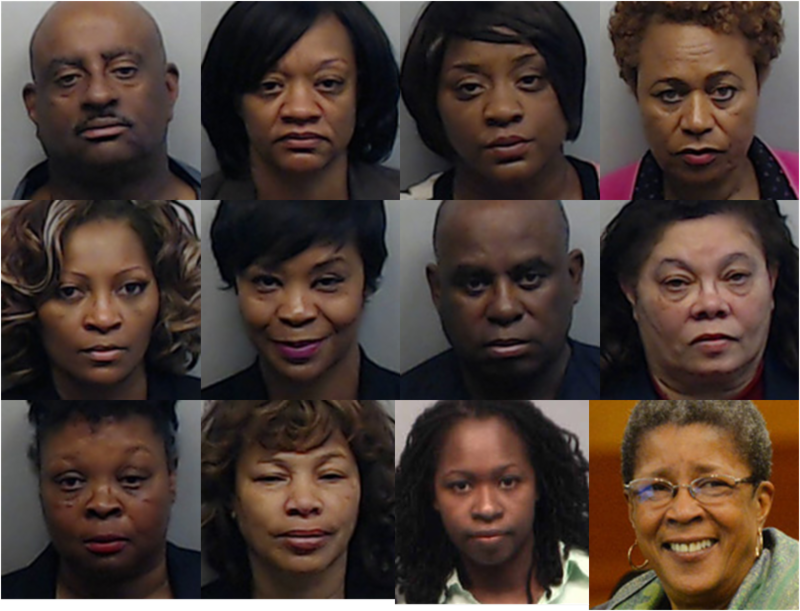 No comment is needed.

Three teachers being led away in handcuffs
(Photos courtesy of the Black Star Project)