Last week, students, teachers, parents and concerned community allies packed the School Committee meeting to share their stories, concerns and questions about the proposals to close Urban Science Academy and West Roxbury Academy at the end of this school year and McCormack Middle school at the end of the following school year.You can read or watch President Tang's full opening statement, which was followed by over two hours of impassioned testimony. Check out BuildBPS press coverage. The BTU fully supports keeping our school communities intact.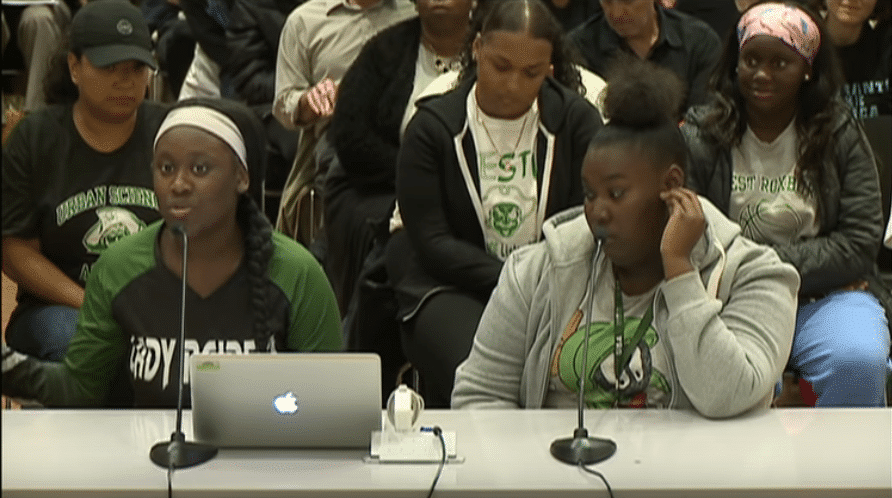 The BuildBPS proposals could potentially impact a number of other schools as well. We encourage members to attend the upcoming forums. There will be one tomorrow from 6-8 PM at the West Roxbury Education Complex (1205 VFW Parkway) and on Thursday from 6-7:30 PM at the Burke in Dorchester (60 Washington Street). We will continue to work with the affected school communities and have created a new action committee for anyone interested in getting the latest updates and developments.  Please fill out this form if you would like to join, and contact internal organizer Natalia Cuadra-Saez at ncuadrasaez@btu.org with questions.
Tonight, we are hosting a BTU Town Hall with City Councilor-at-Large Annissa Essaibi-George, who is also the chair of the Ed Committee. It will be at the BTU from 4:30-6 PM. Come to share your thoughts on public education issues. RSVP on Facebook, and see below for more. With just two weeks until Election Day, now is the time when we need all hands on deck. See below for upcoming opportunities to phonebank, doorknock, canvass or more to get out the vote for candidates who support public education and to encourage #YesYesYes votes on the three ballot measures.
As always, please see below for all upcoming events, opportunities and actions that our available to our BTU members!
Have a great week.