We hope you had good long weekend and a refreshing break!
We are happy to share some good news for our members regarding the implementation of our prior contract and the negotiations of our new contract:
First and foremost, the pay raises will be reflected in this week's paycheck on December 1, with two exceptions: the small group of teachers on 22 instead of 26 weeks pay schedule (expected date: December 15) and the ABAs whose new contract required extra time for some aspects of implementation (expected date: December 29). See all 2016-18 salary grids. Retro pay is expected sometime in January.
We know that small class size is important for student learning. We've had a lot of questions coming in from members. Please see this new FAQ on class size. You can also file a class size grievance on the BTU website. If you have questions, please do not hesitate to contact your Field Rep or BTU Vice President Erik Berg. We are working on several other new FAQs to share with members soon.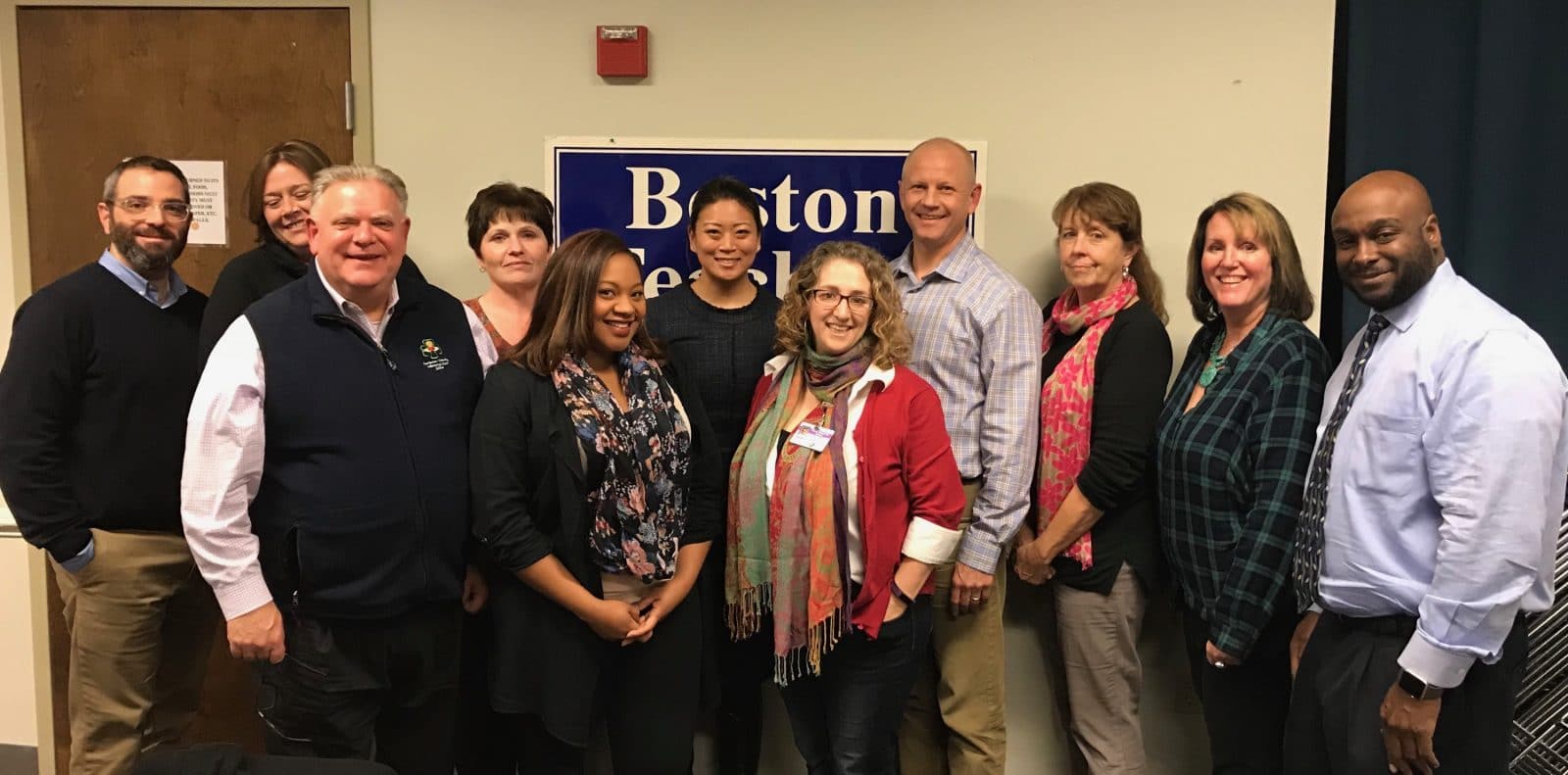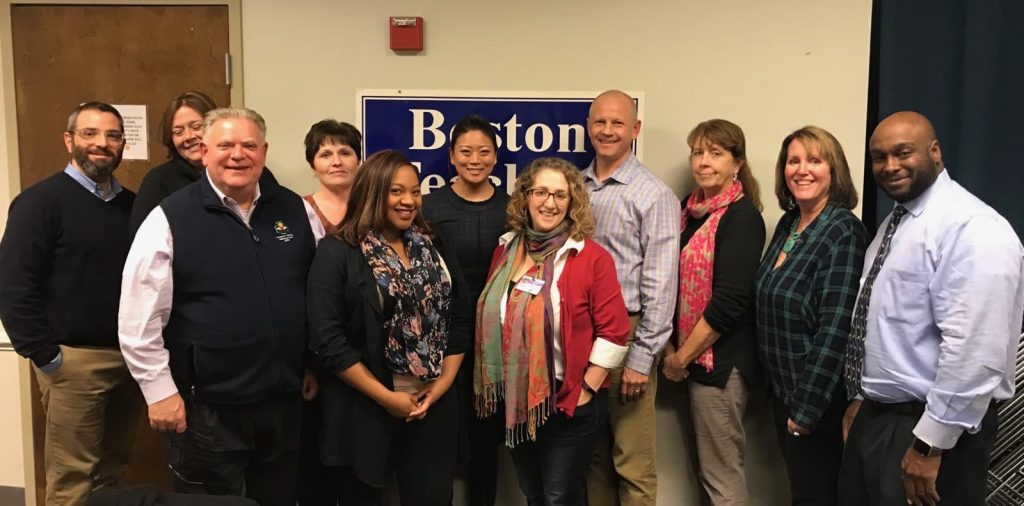 While we're working on implementation of the prior contract and putting together our new Collective Bargaining Committee, our new negotiating team has begun initial preparations for our new round of contract negotiations. Our team, pictured above, consists of educators with over 300 collective years of experience just in Boston Public Schools. Our members have a range of experience spanning early education to high school, including all types of schools and roles. Four members are BPS graduates, and we have 17 children and grandchildren that have attended or currently attend BPS!
It's not too late to weigh in! Please join us for our first BTU Community Contract Forum on Monday, December 4 at East Boston High School from 6-8 PM. Download the bilingual (English-Spanish) flyer. There will be two additional community forums on December 11 at the Mildred Avenue School and December 19 (location TBD but will be in Roxbury).
---
While we are happy to share good news, some of our family and members faced very difficult news right before Thanksgiving. We invite our members to take a stand with teachers, staff, families, and friends affected by last week's announcement that TPS status for Haitian and Central American immigrants will be ended. Read more from the Boston Globe. Please join us at a rally to save TPS on Saturday at noon. Our BTU contingency will meet at 11:45 across the street from the State House by the Robert Gould Shaw and 54th Regiment Memorial. Please RSVP with Farah at fassiraj@btu.org if you can join us. We will continue to stand with our families, students, and educators who are being treated unjustly.
Lastly, as we enter the holiday season, we hope you'll join us to unwind and create some cheer with fellow BTU members next Friday, December 8 at our Holiday Party at the BTU from 3:30-8 PM! Please note the location has been moved back to the BTU!
Have a great week.