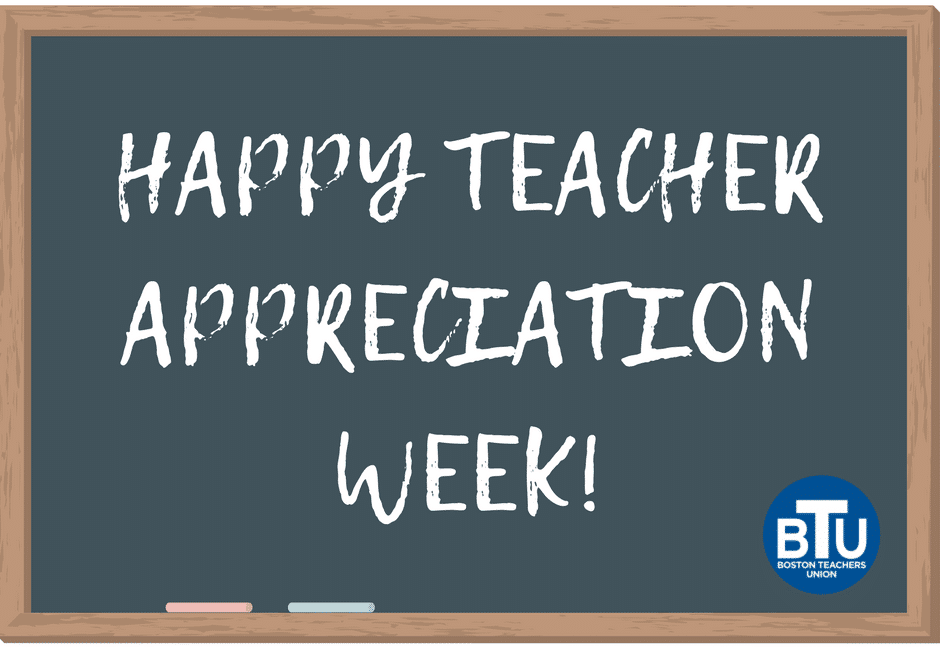 We are proud of our BTU educators, from Boston and now also New Bedford, who work tirelessly to serve the students and families in our schools! Happy Teacher (and Educator) Appreciation week to all!
This week, we will be holding our monthly membership meeting beginning at 4:30 PM at the Boston Teachers Union. Special guests include the President of the Mass Nurses Association, Donna Kelley-Williams, and also presenters about graduate-level course opportunities for educators from Suffolk University and the Gardner Museum's Thinking Through Art program. See the full agenda. Remember to sign up for childcare if needed.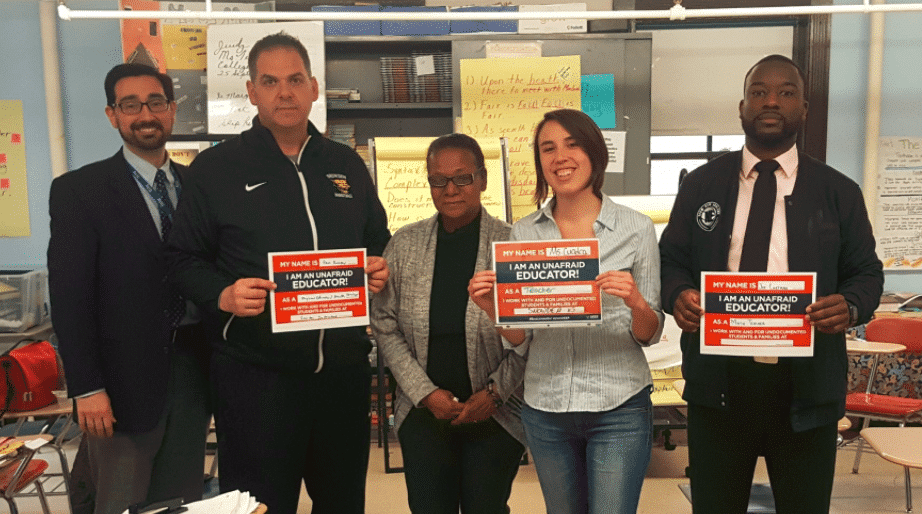 Thank you to all of the educators and allies who participated in the BTU Unafraid Educators Week of Action last week. From the May Day marches to the actions across our schools, it was a strong celebration and showing of our belief that "Everyone is Welcome Here."
Lastly, a quick reminder that Building Rep elections should take place by the end of the month for the next school year. Please plan to hold your election as soon as possible and give members at least five school days of notice about when and where the election will be held. Report results by downloading a hard copy and sending to the office or filling out the online form.
Have a wonderful week. You and all of your hard work on behalf of our students and families are very much appreciated!