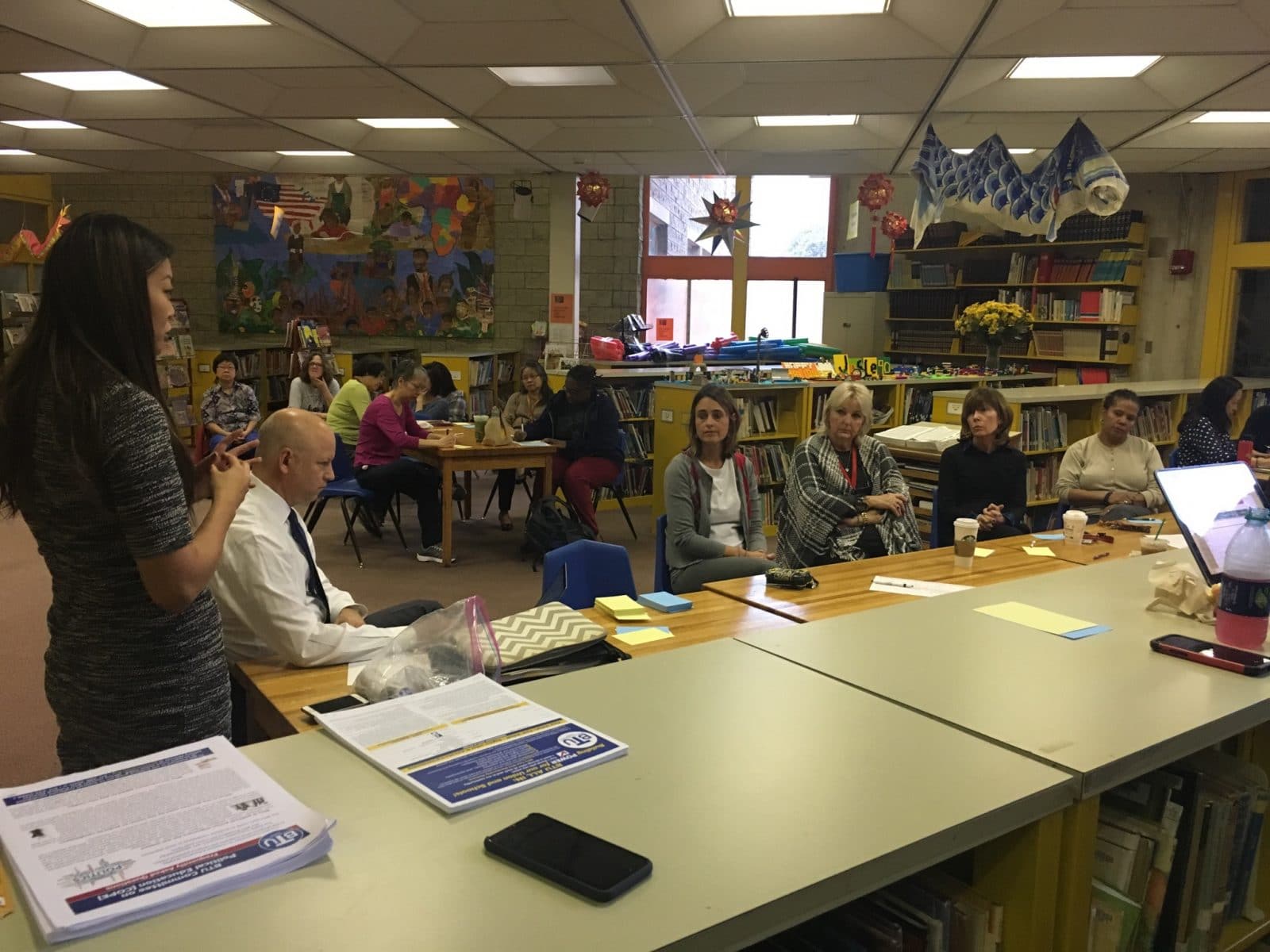 The BTU officers and staff continue the Listening Tour to hear from our members and have visited close to 40 schools in the last six weeks with dozens more scheduled. Yesterday, we heard about strong community partnerships, teacher collaboration, and parent engagement at the Quincy Elementary School, in addition to concerns about the implementation of ELT in a late school, bus issues, and traffic (all common themes). Please contact the BTU office if your school has not yet confirmed a visit!
In addition to our Listening Tour, we want to remind our members to fill out the new contract survey via the BTU portal so that we can hear from as many members as possible. Your voice, perspectives, and opinions matter! We will be continuing our school visits to reach our goal of hearing from BTU members at all 125 schools, but the survey is another important tool we are using to hear from you.
Concerning our most recent contract, yesterday CommonWealth Magazine published an op-ed by BTU President Jessica Tang, "Boston Teachers Deserve to Be Respected, Not Disparaged." The piece summarizes some important wins for our students through our most recent contract and addresses the issue of our unassigned teachers who have been largely mischaracterized in the media. The Herald also ran a piece last Friday about important wins in our contract for restorative practices and social-emotional learning.
Also in the news, two of our BTU Teacher Leaders, Antonietta Brownell and Siobhan Saddler, wrote about their early education research and results from the BTU's Inclusion Committee's survey in the new Schoolyard News website. Their analysis shows how the district's rollout of a "cheap" inclusion model is hurting students. Getting inclusion right remains a priority of our union.
Lastly, about 30 of our members attended the School Start Times forum last night. If you were not able to attend but would still like to weigh in, please find a survey and more information on the BPS website. Hopefully, more community forums will be posted there soon. There will also be important presentations at the School Committee (second floor of the Bolling Building) at 6 PM on both November 15 and December 6.
Happy Halloween to those who "trick or treat" and good week to all!