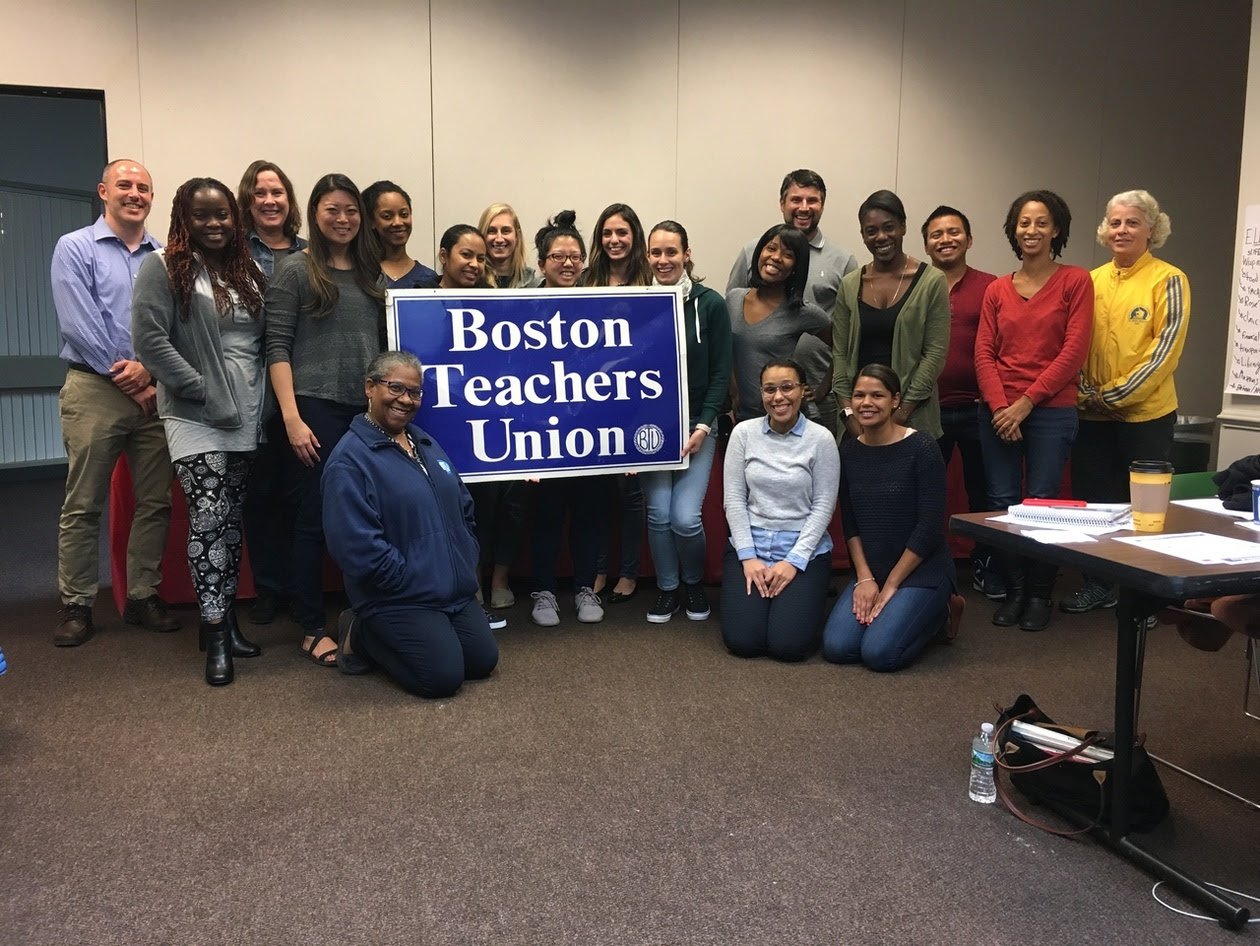 Our union members are engaged in all different types of teacher-leadership work, including our very own AFT/BTU Teacher Leader Program, which is entering its 5th year with a brand new cohort of educators. We are proud to support all of our members engaged in different teacher-leadership roles across the district and hope you will consider getting involved in some of those opportunities!
As we continue implementation of our new contract, we have an additional opportunity: the new joint union, BPS, parent, and student Assessment Committee. We are looking for four members who may be interested in advising the use of assessments in the district. Please see the application and apply.
This is timely as last week our schools received results of the new MCAS 2.0. While we are pleased that none of our schools were designated for Turnaround last Wednesday, we know that we will need to be proactive in our approaches to school improvement. We also know that standardizes tests are not the answer. Citizens for Public Schools offered a thoughtful reflection.
Lastly, as we continue our Listening Tour and implementation of additional new contract provisions, we hope you will also take some time to fill out the new contract survey via the BTU portal. Every voice in our union matters and we hope to hear from as many of you as possible!
Thank you and have a wonderful week!