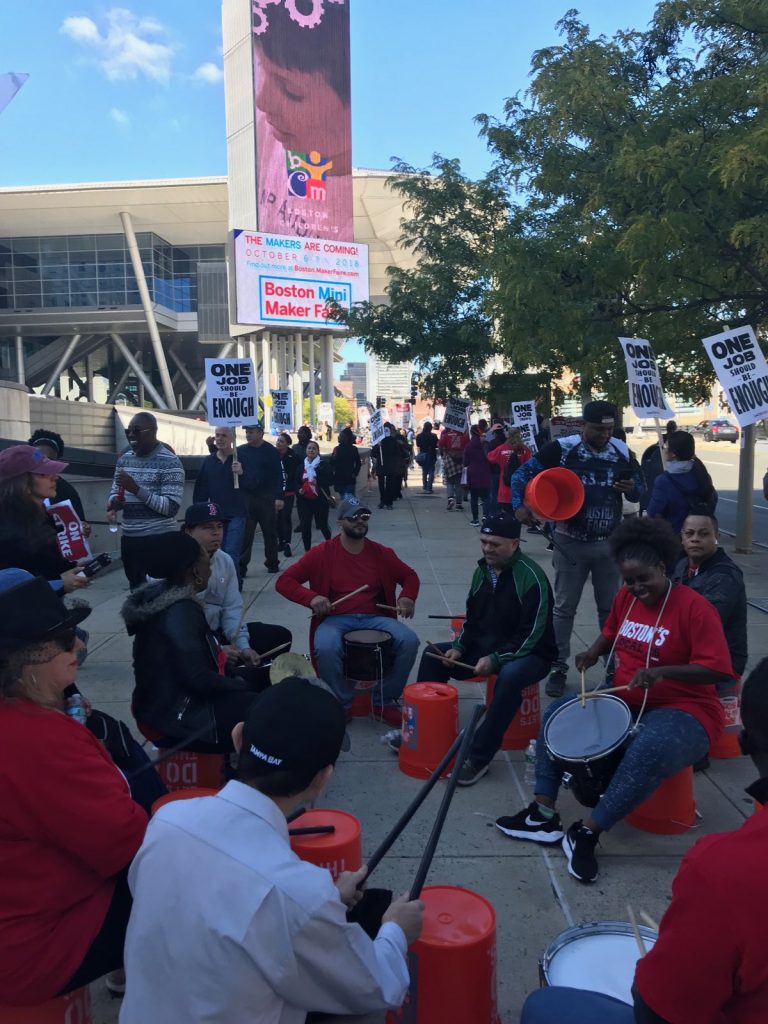 We hope everyone enjoyed the long weekend. Many cities are celebrating Indigenous Peoples' Day, and two students from BAA called for that change at a recent School Committee meeting. There are many resources available for educators on this issue. Please note that whenever there is a Monday holiday, the eBulletin goes out on Wednesday mornings.
We look forward to seeing many of you at our Membership Meeting this afternoon beginning at 4:30 PM. We are hosting a Flu Clinic from 3:30 to 6:30 today, so you can get your flu shot before the meeting. Remember to bring your (BTU negotiated!) health insurance card. We'll have important presentations tonight, including more details on the topics below. See the full agenda, and don't forget to request childcare if you need it.
Superintendent Search Committee named: In case you missed it, the School Committee will be confirming the Search Committee panel nominees this week. See coverage from the Boston Globe. BTU President Jessica Tang is a part of the panel, and a BPS student will be added. While we are appreciative of the opportunity to have a seat, we will continue to advocate for as much educator and stakeholder input as possible. We will begin surveying our members at our Membership Meeting and share an online survey via our member portal soon.
Build BPS proposals will be shared: Initial presentations, plans and updates will be shared at the School Committee meeting on Wednesday, October 17. The BTU will be hosting a Build BPS forum the next day for BTU members. Join us at the BTU on Thursday, October 18 from 5:30-7:30 PM, with a second date later in the month.
Inclusion Settlement Q&A: Remember that following the Membership Meeting this evening, we will host an overview of the recent Special Ed Inclusion settlement that affects two dozen of our schools. Again, this is a first step towards improving Inclusion in the district, which remains a priority in our contract negotiations.
BTU Leadership Conference: It's not too late to register for commuters to attend one or more parts of the conference this weekend! See the agenda and register today. The Back to School Party is this Saturday at the Dedham Hilton: the theme is wear pink in honor of Breast Cancer Awareness Month. There will be dancing, raffles and fun prizes. Hope you'll join us!
Have a great week.