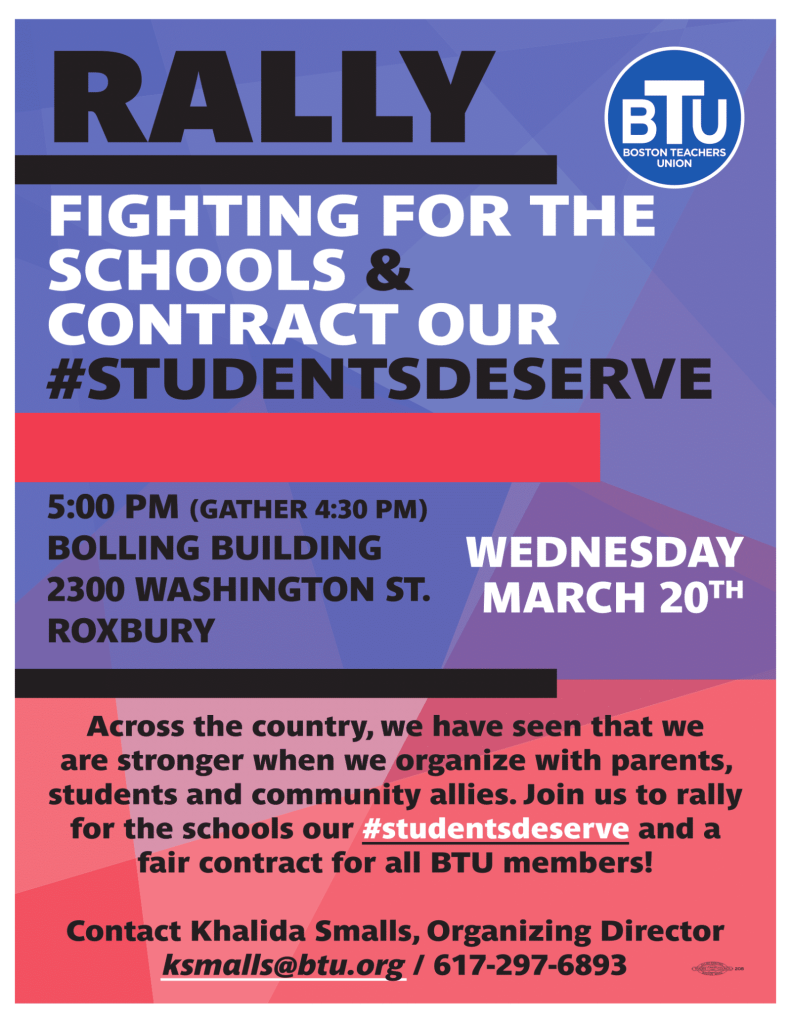 Now is the time.
Now is the time to stand together and show the School Department what "BTUnity" is all about. If you want the well-staffed schools our students deserve, please go to your Building Representative today and sign a commitment card for the Rally on March 20.
We are fighting hard for the schools and contract that our students deserve, including staffing for inclusion programs to meet the needs of our students with disabilities, a full-time nurse in every school, a full-time counselor in every school, smaller classes and pay equity for our lower-paid members.
That is why we all need to show up and Walk-In this Friday morning before school, and show up next Wednesday, March 20, at the Rally for the Contract and the Schools our Students Deserve! Walk-Ins will take place this Friday before school, and next Wednesday we will gather at the Bolling Building at 4:30 for a rally at 5 PM.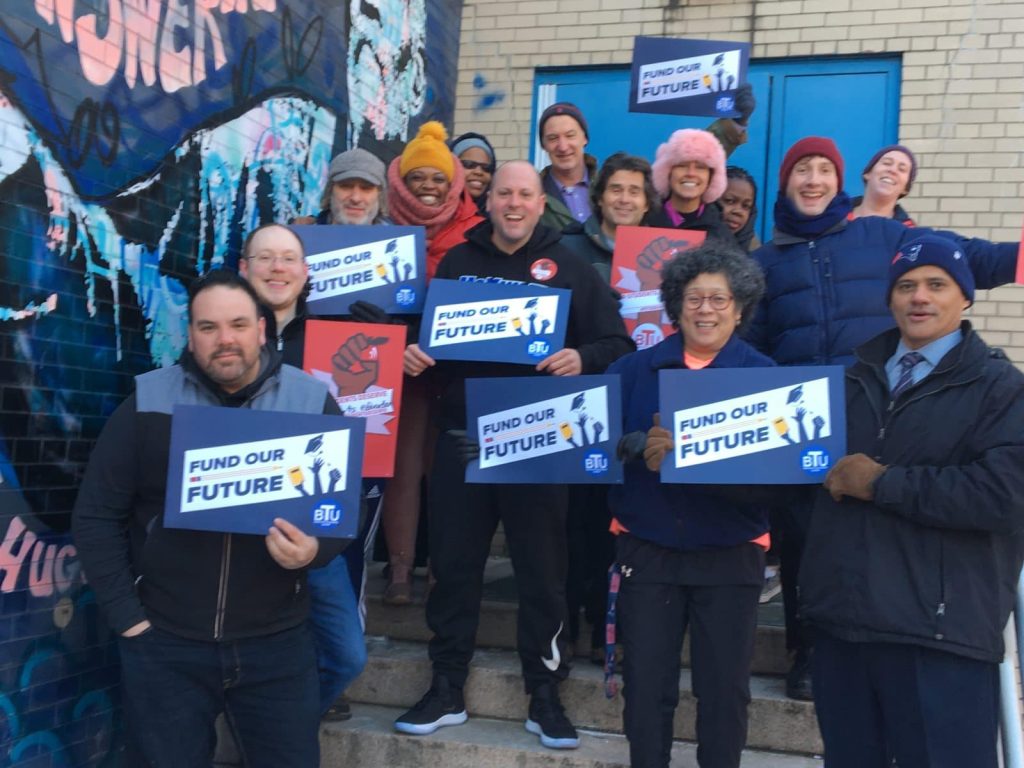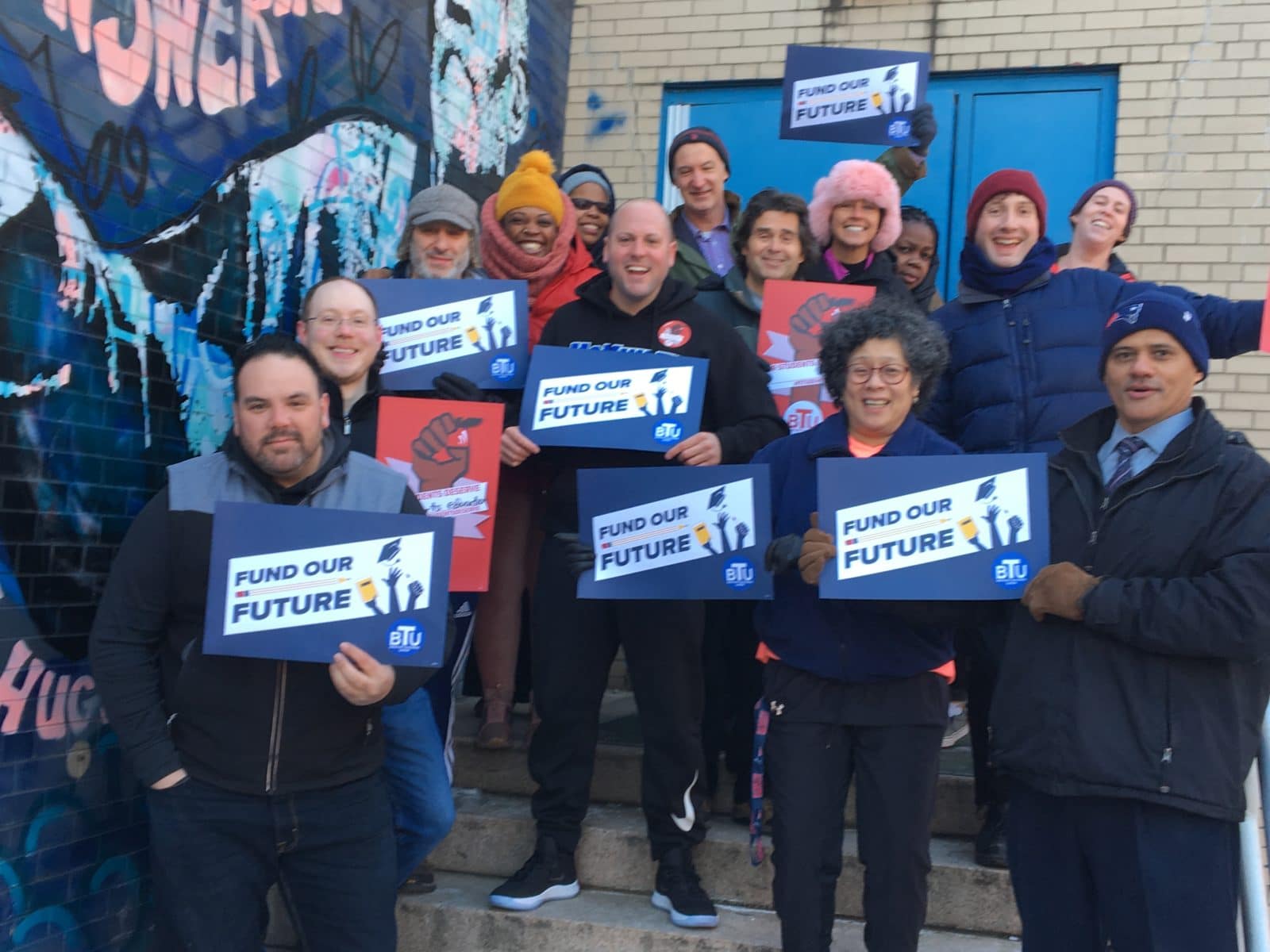 It was inspiring to see the crowds of BTU members who gathered in front of their schools last Friday! The number of schools participating is growing each week, and we hope to have still more BTU members and our parent and community allies out in front of their schools this Friday! Email us your photos at photos@btu.org, and share them on social media using the hashtags #StudentsDeserve, #RedForEd and #BTUproud. Find resources, links, ideas and a toolkit on the BTU website at btu.org/studentsdeserve.
Negotiations continue this week, but we remain far apart on inclusion staffing, more counselors and nurses, and other critical issues of importance to our members and our students. Can your colleagues count on you?
We hope to see you out at Friday's Walk-In and next week's rally. Thank you and have a good week.