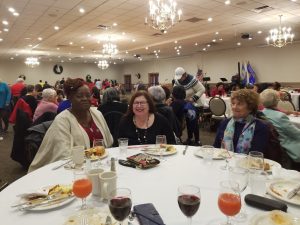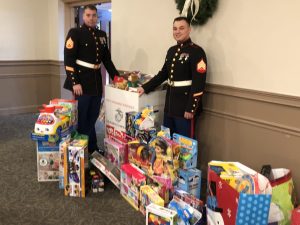 We had a great time at the BTU Holiday Party last week where a couple hundred educators danced the night away! Also last week, the Retired Teachers Chapter hosted their second annual Jazz Brunch, where they enjoyed music and good company and collected donations for Toys for Tots. Don't forget that the Children's Holiday Party will be on December 27. Tickets are free and are on a first come, first served basis at the office. See more details below in the BTU Events section.
Did you hear the great news from Chicago? On Sunday, 500 striking educators at Acero charter schools in Chicago reached a tentative agreement with management. This was the first-ever strike at a US charter school network! Acero educators received overwhelming support from parents and the community. AFT President Randi Weingarten put it well when she said:
"The past week was an inspiring lesson in what unionism is all about: to achieve together what can't be achieved alone—in this case, better teaching and learning conditions for their kids. When we join together to fight for our values, and those aspirations and values are just, we win. And the community wins.
"Whether it's confronting a charter school network in Chicago, a school district in Los Angeles, or state governments in West Virginia, Oklahoma or Arizona, teachers around the country are coming together for their kids' futures. And when they do, working people and the entire U.S. labor movement will have their backs."
See the full statement from the AFT.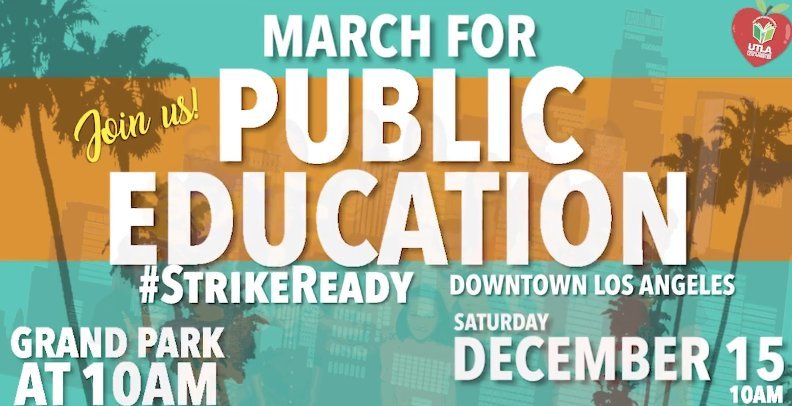 As our new charter schools here in Massachusetts work through their own negotiations after voting to join the BTU last year, our BTU Negotiating Team continues to meet weekly in negotiations for our full union contract as well. Also, please join us Saturday as we stand in solidarity with the United Teachers of Los Angeles who have authorized a strike vote. Stay up-to-date with the UTLA campaign by following the hashtag #WeAreLA and visiting WeArePublicSchools.org.
We hope you'll join us tomorrow for our Membership Meeting beginning at 4:30! We'll be sharing contract updates, among other important topics. Don't forget to request childcare if you need it. You can see our full agenda for the meeting tomorrow. We hope you'll join us at the meeting in our Holiday Wish List action to create the schools our students deserve. Please pick up some PeaceZone curriculum materials while you're here!
We continue to keep an eye on BuildBPS plans and the Superintendent Search. The School Committee plans to vote on the latest BuildBPS proposal on December 19 at their 6 PM meeting at the Bolling Building. (Please note date correction from last week's bulletin.)
Have a great week!